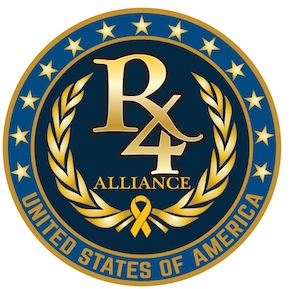 R4 is an Alliance of programs of excellence providing recreation and wellness services to
Our Military Family (OMF)
In 2011 R4 Alliance started simply enough as a small group of eight grassroots 501(c)3 organizations seeking reliable resources for clients they served. As our founding members built an informal referral network, we began discussing bigger issues facing our industry. As relationships progressed, we entertained the idea of coming together for workshops to discuss ways to leverage our collective impact. As plans for workshops progressed, we gained the attention of the Office of the Chairman of the Joint Chief of Staff under Admiral Mullen. Working with his Office of Reintegration, we hosted 3 workshops in 2012-13 and R4 Alliance was born getting 501(c)3 status in November 2014. The newly named R4 Alliance set out to accomplish the objective represented by the 4 R's.
Research: Coordinate research efforts toward a common agenda.
Recruit: Identify programs of excellence and encourage them to contribute to our collective impact.
Resource: Provide R4 members with resources to grow.
Reintegrate: Provide OMF with a national Coordinated Care Network of programs of excellence.
R4 Alliance provides OMF seeking resources and patriots lending support a beacon in the night. R4 members are undisputable leaders in our industry. A 501(c)3 who has achieved the R4 seal of approval has undergone a rigorous vetting process proving they are fiscally responsible, use effective practices, and have a high level of satisfaction with those they serve.
To ensure the quality of member programs, R4 conducts annual financial reviews, and conducts ongoing program evaluations. R4 members average funding ratios of 86% programs and 14% admin/fundraising. On our shared evaluation given to participants, using a 5 point scale, R4 members averaged 4.7 for quality of their facilities/equipment, 4.8 for quality of staff/volunteers, and 4.8 for the quality of programs overall.
Since our inception R4 Alliance has experienced unprecedented growth from eight founding members in 2014 to 80 members in December 2016 who have served over 200,000 individuals in their combined histories. To find out more information about our 80 member programs click here.
The existing industry has made great strides in providing effective and innovative services. To fully realize our potential, R4 is leveraging our combined knowledge and experience for a truly collective impact. To help provide resources to our members we have established important partnerships that many of the smaller organizations would not have access to. To see our partner programs click here.
In order to provide Our Military Family with the highest quality of care we need to create an effective Coordinated Care Network.
In addition to the revolving door of care providers, individuals have to essentially begin anew with each encounter. Inversely, care providers spend countless hours collecting duplicate information. Most importantly, providers need a platform where they can facilitate a warm hand off when referring their clients to other organizations.
A shared platform enables providers to share crucial information on the successes achieved, barriers faced, and goals established during their program with other providers who plan to serve the same client.
R4 Alliance in partnership with Unite Us is developing this Coordinated Care Network.
Enrollment begins Summer 2017 For more information regarding the CCN click here.
For related articles about our members and issues affecting Our Military Families please take a look at our Blog.
There is also an extensive Academic Library you can access through our website and sort by related topics you are searching for. To view our Academic Library click here.
As with any non-profit, our progress wouldn't be possible without the support of our donors. To make a difference for 80 organizations collectively serving over 200K members of OMF please click here.