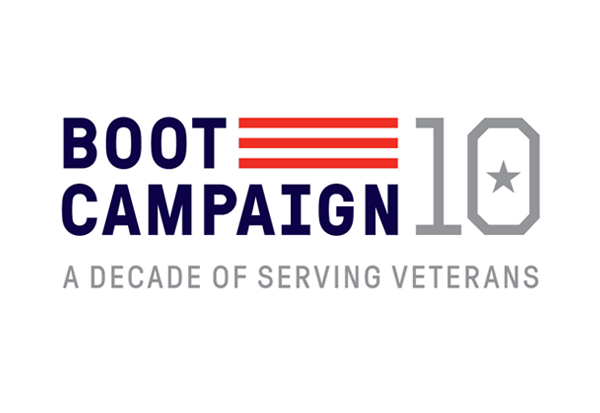 ABOUT BOOT CAMPAIGN
Established in 2009, Boot Campaign is a national nonprofit organization dedicated to igniting the inner
patriot in all Americans and providing life-improving programs to veterans and military families. Retail
sales of our combat boots, apparel, donations and corporate sponsorships fund our efforts to support
military personnel who have endured significant physical, emotional and circumstantial hardships
resulting from their service and sacrifice.
HEALTH & WELLNESS
Of the more than 45,000 Veteran Service Organizations (VSOs) currently registered with the IRS, only 4%
work within the Health category—and less than 1% gift or grant more than $1,000,000 to those who
have served. BOOT CAMPAIGN DOES BOTH.
Boot Campaign's revolutionary Health and Wellness pipeline provides veterans access and funding to
individualized and comprehensive roadmaps to recovery from the invisible wounds of war.
Joining forces with evidence-based treatment and training partners across the United States, Boot
Campaign helps veterans and their families struggling with traumatic brain injury, post-traumatic stress
disorder, chronic pain, self-medication and insomnia.
SANTA BOOTS
Money is often tight after deployments, and some military families have permanent change of station
orders or face service-related injuries. Without help around the holidays, many military families would
go without the uplifting tradition and gifts they deserve. Boot Campaign's Santa Boots project sends
Christmas gifts to deserving military families across the country with the help of patriotic corporate
partners, Boot Elves, and a little magic!
Since 2015, Boot Campaign Elves have delivered a box full of specially curated gifts to 266 deserving
military families (1,258 individuals) in 39 states + Washington D.C.

BOOT SHOOTS
Boot Shoots are part of our ongoing #LaceUpAmerica campaign that encourages Americans to wear
combat boots in support of veterans and military families. More than 500 celebrities have laced up to
support the Boot Campaign mission so far. Check out our @BootCampaign social media channels and
#LaceUpAmerica to see the latest or post your own.
WHY BOOTS?
Combat boots are standard in the armed forces community; they're a recognized marker of military
service around the world. Pair them with a suit or a skirt or a cocktail dress, and the contrast in fashion is
an instant attention-getter. Retail sales of combat boots, apparel and mission-focused merchandise,
general public donations and corporate sponsorships fund programs that support military families.
To join Boot Campaign's #LaceUpAmerica movement and purchase combat boots and other apparel that provides life-improving programs for our military community, please visit Shop.BootCampaign.org.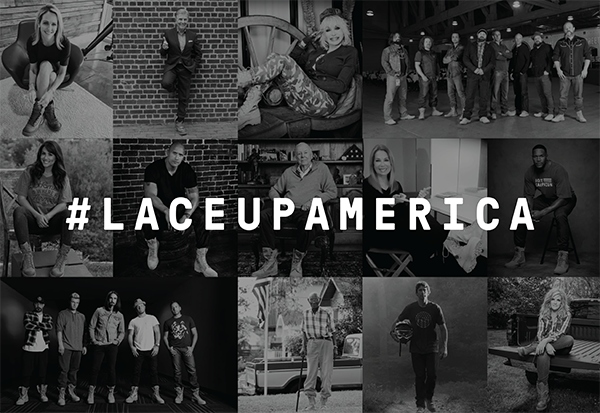 Learn more at BootCampaign.org and join the #LaceUpAmerica movement on Facebook, Twitter, and
Instagram@Bootcampaign.