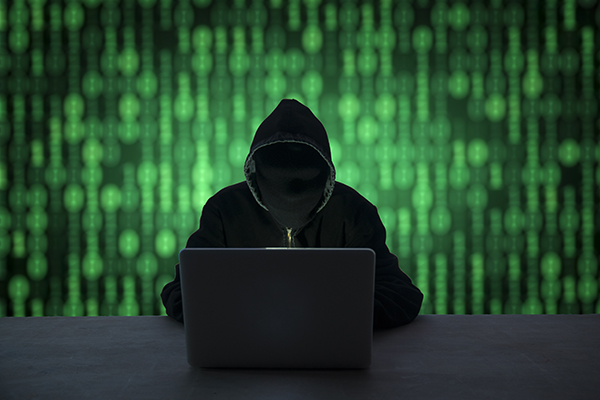 EVERYONE is at risk for identity theft, even the nation's oldest veteran
I remember reading a news story last year about Richard Overton, who was 112 at the time and the United States' oldest living veteran, having survived Pearl Harbor, Okinawa, and Iwo Jima while in the Army. But he wasn't in the news for those tremendous accomplishments – he was in the news because he was the victim of identity theft.
While everyone is at risk for identity theft, do you know veterans are twice as likely to become victims, according to a study by the AARP? Many cumulative factors make veterans' personal information – such as your name, Social Security number (SSN), and birthday – some of the most vulnerable. To start with, the military uses your SSN to identify you. For some veterans, your SSN showed up on everything from dog tags to mailing labels to appointment letters, in plain view of others to see and possibly steal. While the Department of Veterans Affairs has initiated protocols to help protect veterans' SSNs, there are new risks.
Stories on military personnel being individually targeted by foreign cybercriminals – from Russia to China to Iran – have filled the headlines. Some cybercriminals have used social media and other platforms in attempts to gain access to personal information as well as classified information.
Another top risk comes from personal information exposed during data breaches – and the government has had its share. The Pentagon experienced a data breach last year that exposed 30,000 personnel's travel and other personal information. The Office of Personnel Management has been hit by cyberattacks twice – the first time in 2006 affecting 26.5 million records and a second time in 2014 with 21.5 million people compromised. Veterans Affairs also has fallen victim to hackers with the Tricare health care system experiencing a data breach of 4.9 million military hospital and clinic patients' records in 2011.
What happens to your stolen information? It can be bought and sold on the dark web to the highest bidder. Identity thieves can then take your personal information and attempt to take out loans, open new credit cards, clone debit cards, change a billing address, acquire a new driver's license, and use your identity when questioned by police.
How can you protect yourself? Start by protecting your personal information. Don't carry around your SSN card or military discharge papers (DD Form 214) in your wallet or purse. Keep these documents secure at home in a lockbox or safe. Other important documents that have your SSN or other personal information should be stored in that secure location as well. If you have old documents you want to discard, shred them instead of just throwing them in the trash.
Also, be cautious when giving out your SSN or other personal information. Don't be afraid to ask a business or organization if your SSN or other information is required. If it is required, ask them how they store your personal information. Never give your SSN out over the phone or through email.
Another essential part of protecting yourself is credit monitoring, which includes active delivery of your credit report. Check your credit report and verify all the information included is yours. With credit monitoring, you also can receive alerts for suspicious activity, such as a new account that's opened using your SSN. This is important so you can act quickly if there is fraud, possibly saving you thousands of dollars.
In the case of Mr. Overton, an identity thief was able to gain access to his SSN and personal checking account number and use the nation's oldest veteran's personal information to open a fake bank account to drain the real account. The news article said the money in the drained account was meant to go toward the cost of around-the-clock care for Mr. Overton, who passed away in December. He was a supercentenarian, honored World War II veteran, and, unfortunately, a victim of identity theft. Today, everyone is at risk for identity theft, especially veterans. Protect yourself so you don't become a victim.
Get Protected Today – www.identityIQ.com/Homeland