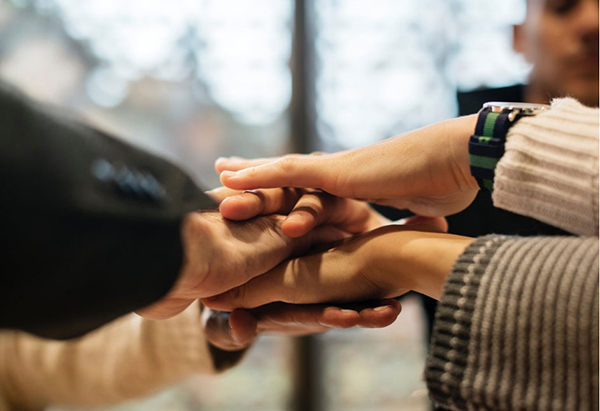 Support for Veterans and Military Families on Health Journeys: No One Should Go Through a Health Journey Alone
CaringBridge is the first and most widely used global nonprofit social network dedicated to helping family and friends communicate with and support loved ones during a health journey through the use of free, ad-free personal websites. Since 1998, nearly 800,000 personal sites have been created allowing more than 2 billion visits to rally around individuals in need of support.
With CaringBridge, veterans, service members and their caregivers can create their own personal online health site that can be shared at the user's discretion with family and friends to enhance connectedness and support. Keeping friends and family up to date and informed during a health journey can be exhausting and time consuming, but CaringBridge makes it simple and easy to inform all loved ones at once. CaringBridge is for people facing any health condition, big or small, acute or long-term. Whether they're facing surgery, a hospitalization or transplant, PTSD, TBI, cancer treatment or any other health crisis, CaringBridge is there for people in need.
Users can post ongoing updates on their website and receive responses of support from family and friends. They also can let their personal community know how they can help them with a ride to an appointment, a meal or raise money for medical expenses by linking personal fundraisers, like GoFundMe, directly to their site.
Visit www.CaringBridge.org/Military-Service/ to get started today.
CaringBridge.org is a new partner of the U.S. Department of Veterans Affairs.
Access CaringBridge's Resource Room: https://www.caringbridge.org/resources/
Follow us on Facebook: https://www.facebook.com/CaringBridge/