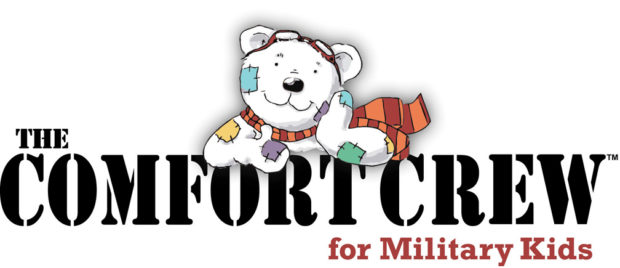 The chance meeting between LTC Davis and the Comfort Crew took place in the parking lot outside of his office shortly after he returned from Afghanistan in 2011. The conversation quickly grew into how his family, and particularly, his three children, coped with the separation and worry. A year later, the family would sit down and be filmed by the Comfort Crew about how deployment and reintegration affects families. His oldest son shared how baseball had kept him busy and his mind off the worry, while his daughter talked about how journaling had helped her to get away from negative emotions. But it was when we reached his youngest son who was 9 at the time and asked, "how did you deal with the deployment" that the surprise came. See, the Davis family is the model for good communication and support. So, when his youngest son broke down and spoke through tears, "I just don't have a way to express my feelings," everyone had to take a step back. No one realized the pain this child was holding in over a year after his father's return.
Since that time, the Crew has been able to introduce strategies to help him express these feelings, bringing the family closer together. LTC Davis said recently, "when we first met and had that conversation I had no idea the impact that the Comfort Crew would have on my family."
Those of us connected to the military know, but many people don't realize, our country has been at war for 16 years. And unfortunately, it doesn't seem to be coming to an end any time soon. This has brought a different type of stress to our military personnel, and their families. Military families are the forgotten heroes in this time of war. They've always had to move every 2-3 years and there have always been deployments and trainings, but nothing like the last 16 years. People love to say, "Military kids are so resilient". Well, many are. But resiliency for most is a learned skill that needs to be nurtured.
This is where The Comfort Crew for Military Kids is able to help. Since 2007, Comfort Crew has been providing invaluable resources to help our military kids grow and thrive through extremely difficult times. The Comfort Crew for Military Kids is a 501(c)(3) public charity, founded by Trevor Romain and Ronda Englander. Trevor is an award-winning children's book author who is a naturalized American by way of South Africa. Trevor served in The South African army. He had an experience with an injured African child that paved his path to helping kids. Ronda has worked in the child development field most of her life, and she is a gold star daughter. Her father Rocky Armstead, died in Viet Nam when Ronda was 3. Together, Ronda and Trevor saw the need to help this generation of military kids.
Recent research validates what kids have been telling us for years, that military kids are faced with extraordinary circumstances: deployments, injury, loss, and many feel they must carry this burden alone. During an interview of middle and high school students here is what some said when asked "What was it like when your parent came home from deployment?" "When my mom came home she didn't want to be hugged anymore." "When he came home I was happy, but things weren't the same." "It feels like he's not my same dad." These are common themes we hear from kids and many have never shared these feelings with anyone before.
The Comfort Crew for Military Kids developed programs to address the challenges that families told us they needed help with. The basic goals of our programs are to increase communication within families, and to let kids know they aren't alone.
The With You All the Way! Deployment Kit is packed with incredible information to help kids and families with the stress of deployment. It includes strategies to prepare for deployments, stay connected during separations and to manage expectations for the homecoming.
The Together Again! Helping Military Families Reconnect Kit is a fantastic resource to help families reconnect in a very difficult transition period. We all understand the trials and tribulations of military personnel battling PTS. But we generally don't consider the impact it has on kids. This incredible resource helps kids understand what their parent might be feeling, what they themselves might be feeling, and helps pave a path to reconnection.
The Grief Kit provides kids and families a safe way to learn about their feelings of loss, and how to keep their loved ones in their heart. This resource lets kids know that you won't ever get over the loss of a loved one, but how you can live with the loss, and keep your loved one close to and with you on your journey. This is what Ronda learned during the process of creating the resource and many other gold star children have said they wished they had received something like this after their loss.
In partnership with the USO, Trevor Romain has traveled all over the country, and to 16 different countries where we have military installation, on the With You All the Way! Tour. This tour is an assembly format performed in schools to provide hope, inspiration, and critical skills to our military children, to help them navigate the unique challenges of modern day military life.
Trevor shares an especially poignant memory from a tour presentation.
Kids love to share their stories, especially after I share my own personal stories during my USO school talks. Depending on questions from the kids, I sometimes include how I deal with the loss of my dad.
After one assembly at a base in North Carolina, a fifth-grade boy said he wanted to speak to me privately. His father had been killed in action in Afghanistan not long before.
One of the teachers told me the boy had been bullying kids at the school and hurt some kids badly because he could not control his temper. The school administrators felt they could not expel the boy because his father had recently passed away, so they tried to manage the situation as best they could.
"Thank you so much," the boy said after he came up to me. "You really helped me."
"How did I help you?" I asked, not quite sure what he was talking about. "You helped me figure out that I am bullying kids because I am angry about what happened to my dad."
I acknowledged the boy's situation and we went on to discuss ways he could deal with his anger. As adults, it is sometimes easy to understand why we behave in a particular way, but this boy had no clue why he was bullying other kids until he heard our presentation.
During my talks I always challenge kids to be nice. "I triple dog-dare any of you in this room to be kind," I say at every presentation.
I thanked the boy for sharing his story and shook his hand, wishing him well. As he walked away he turned to me and said, "I accept your challenge."
I gave him a thumbs up and got a sweet, genuine smile in return. I got an email from one of the boy's classmates a few weeks later. He said, "You won't believe it Mr. Romain, but the bully actually stopped a fight the other day."
A few weeks after that I got another email, this time from the former bully himself. "Dear Mr. Romain," he wrote, "I am still taking your dog-dare challenge."
He went on to tell me that in honor of his dad, he had started a club to welcome new kids at the school and even asks them to sit with him at lunch.
His dad would be so proud.
Captain Sam Arnett, his wife Sara Jane and their 3 sons know what it is like to face the challenges that come with multiple deployments. They have experienced three 12-month deployments over the past eight years and are currently experiencing a PCS.
Sara Jane received resources from the Comfort Crew during an especially difficult time when her husband was deployed to Afghanistan. "I was at my wit's end and happened to ask one of the ladies at the front desk if they had a kit. I really needed help," said Sara Jane. "They gave it to my middle son and I sat there and just cried becomes it's the kindness, it comes from a great place and it's there to help our children. The With You All the Way! Deployment Kit pushed my sons through months of lonely, sad times," Sara Jane shared.
Last year, the boys joined the Comfort Crew in San Antonio for the With You All the Way! Tour. Sara Jane said, "For my oldest, the most responsible, that doesn't want to burden anyone else, it has changed him. I feel like he's more comfortable sharing his feelings or comfortable saying, mom can you listen to me, can you come in here, hold me, can you work with me on my homework so he's more comfortable knowing that it's fine."
The intended impact of our programs can be summed up by an email we received from this parent:
It is Saturday and I have received one of the 'With You All the Way' kits, and cannot say in words how it may just be one of the very best ways to express our child's feelings. There is an 8-year-old boy of a deploying Sailor whom this is for and his name is Logan. Logan got this box from me today and read the first couple of pages of the journal and began to cry. When I asked him why he was crying, he stated to me that the book said things he could not. If there is no better use than that, we have won the battle. – Logan's Dad
The Comfort Crew is honored to be a member of the R4 Alliance. Together, with other quality non-profit organizations, we can provide the best support to our military and veteran families. CFC #46891