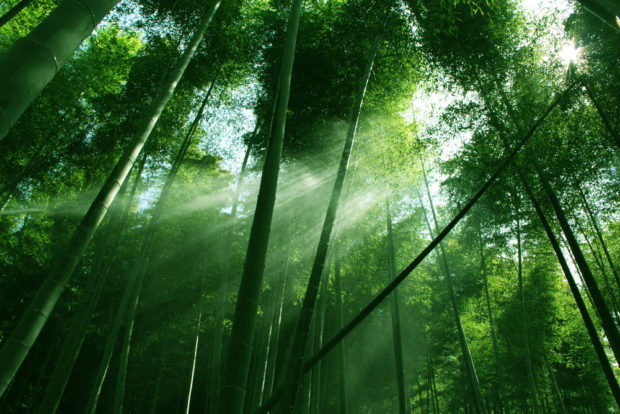 Post Traumatic Stress Disorder, commonly known as PTSD, can be a killer – literally. According to ptsa.va.gov, "Some studies that point to PTSD as a precipitating factor of suicide suggest that high levels of intrusive memories can predict the relative risk of suicide." Something must be behind this, as a Department of Veterans Affairs study released a few months ago said that, in 2014, 7,400 veterans took their own lives, a rate of about 20 per day.
Marc Raciti was perilously close to adding to this saddest of statistics.
Though he could "put on a happy face," behind the fake-smile, his brain ricocheted from rage to sadness, with unhealthy doses of guilt and hopelessness. He was a physician assistant who had rushed to aid bloodied comrades in combat; when the smoke cleared after years of service, his professional mind diagnosed that he needed help – but indifferent treatment by a military psychiatrist had him swear off "shrinks."
Then, a psychologist who wasn't even treating him answered his silent cries of "man down."
She saved his life. He married her.
Now that he has found at least a close approximation of inner peace, Marc Raciti is trying to push-it-forward, by giving hope and tools to others who are struggling with untreated PTSD.
Raciti's new book is "I Just Want To See Trees." It is powerful, and it is poetic – literally, as the title comes from a poem he wrote: "No leaf would grow on this dying tree …Just like the Soldier with a heavy heart and broken soul/That came back from war intact, but never whole."
The book's subtitle is "A Journey Through PTSD," and describes the post-traumatic stress disorder endured by a soldier in modern war. Raciti entered the military in 1989, leaving it in 2013.
"I saw the best of humanity," he said, "and the worst." And that was just one particularly traumatic day. As a physician assistant, Raciti was often under fire, treating soldiers screaming in pain – and those silently speeding to death. He survived 24 years of service, with deployment in Iraq and Kosovo, but was left with horrible exit wounds.
Invisible though they were.
As he writes in "Amputation of the Soul," the book's fourth chapter, "Looking back it seemed that every time I returned from a deployment, there was a piece of me missing."
Two words started haunting him: End it.
Thoughts of suicide gradually turned into an actual plan, and he decided to hang himself from a big, dead tree he dubbed Unforgiven. Even after he walked away from the tree, he was plagued by thoughts that he was too much of a coward to "off himself."
That's PTSD – damned if you do, damned if you don't…
Now living in a peaceful Phoenix suburb, Marc calls PTSD "a disease of avoidance. It's very insidious. I thought for many years there was nothing wrong with me, I was just very angry all the time."
He was able to compartmentalize, going on about his daily life with a forced smile, while mentally limping along through the tough nights.
"I guess when I knew I was in trouble was the first time I tried to end my life," he said, speaking softly but forcefully. "There's a big difference between suspecting and knowing. I reached out to a psychiatrist who was a jackass."
Raciti writes about sitting in the psychiatrist's office, ready to talk about his thoughts of suicide – and the doctor hardly looked up from his computer, typing away and asking just a few, vague questions. After three visits to the rude doctor, Raciti swore off "shrinks" and muddled his way through another deployment before being assigned to Hawaii.
Then along came Sonja.
In December of 2009, Marc Raciti became a physician assistant at a military medical facility where Sonja was treating military children and families. A friend of hers introduced them. They went to the beach at Kailua for their first date.
She instantly became his girlfriend, and it didn't take her long to see the telltale signs of PTSD. "Doing what she does," Marc said, "she spotted it right away. She put that bug in my ear." On his own, he might never have walked into another shrink office; but he "wanted to be a better person" for his new loved one. She helped overcome his cynical resistance to therapy, finding a doctor who was – unlike the villain of Marc's first experience – caring and skillful.
The good part: He started getting treated for PTSD.
The tough part: He started getting treated for PTSD.
In many cases, untreated post-traumatic stress disorder leads to extreme isolation, substance abuse, uncontrollable emotions and/or suicide. Treatment often is successful, but it isn't easy. Rather than trying to forget "the bad stuff" (which is usually impossible, thanks to the brain's self-defense mechanism of chiseling in memory every detail of a traumatic experience), treatment requires meeting those experiences head on, bringing them from the festering subconscious to the surface.
With Sonja's urging, Marc started seeing a therapist on Wednesday afternoon. The first few weeks were a brutal cycle. "When you're, the girlfriend that's your life," Sonja recalled, able to smile about it from a few years distance. "Wednesday nights, no sleep, all nightmares. Thursdays we both saw patients. Thursday nights, all nightmares, no sleep. By Fridays I was crosseyed, really exhausted."
She spent weekends away, doing drills, worrying about her boyfriend: "He was depressed, he was isolating, he was suicidal, somewhat."
Marc says he was able to "totally compartmentalize. You go to work and put on a smiley face – that's what's scary about this. You put on good show, then when the weekend comes along, you pride yourself on not speaking to another person."
Slowly, the pain of therapy began helping Marc cope with his past and deal with the present. In addition to his two-legged therapist, Raciti received invaluable assistance from a four-legged one: Douglas, a shelter pit bull. As he writes in the book, Raciti entered the kennel of the scarred, jagged-tooth dog and felt a powerful connection: "We'd both been thrown away and we were both prisoners. His kennel was his prison and mine was a life lived in the shadow of fear, distrust, guilt and anger."
After being adopted by the Racitis, Douglas was trained as a service dog. The massive mutt also doubles as a guard dog, standing watch over the North Scottsdale home shared with the Raciti kids, 21-year-old Marc and 19-month-old Makana ("gift").
Life was good, but Marc Raciti felt he had to put down his experiences in a book, as a possible lifeline to those with untreated PTSD.
Like war, it was hell to write.
The background and happy stuff was easy enough. But the traumatic experiences that came to define his life kept pushing him away from the keyboard. "Having to rip off that ban aid … I didn't want to go there."
Like a good soldier, he bucked up, cranked up Springsteen on the stereo and completed his mission, sweating through writing about those most painful experiences, then finding "it was therapeutic."
Proceeds from the book go to Raciti's nonprofit, Healing Wounds. The organization's mission: "Healing Wounds is all about helping others to heal from invisible wounds of the soul. Our goal is to help those that are lost and are in a dark space see light and know that there is hope and forgiveness around the corner."
Marc Raciti hopes veterans in crisis will reach out to skilled, caring professionals – like Sonja Raciti
"I have a lot of vets – I do a lot of PTSD treatment," she says. "Just last week, the day before he had an appointment with me, a vet had thoughts of ending his life – he was at a bridge, deciding whether to do it. We got him in the very next day, and saved a life. That's exactly what this is about."
While Marc Raciti is the author of "I Just Want To See the Trees," Sonja is all over it – literally. Her painting (in turn inspired by one of Marc's tattoos) is used on the cover. And she wrote one of the book's last chapters.
She writes that he was a huge challenge: "Dating Marc was a lot more to take on than I ever could have imagined it would be. He needed more care giving, reassurance and love than I have ever given in any relationship. That first year of our relationship was so exhausting I wasn't so sure we'd make it. In the end, I am grateful for having stuck by him. He has become a wonderful husband and father and I can't imagine life without him."
The book was a team effort, Marc says. "Our goal is for people to be able to read the book, and say, 'This is my son' – or daughter, or someone I work with."
The Racitis hope those suffering with the evil, invisible disease that is PTSD will throw off the poison of unforgiveness, feel the warmth of understanding and, on what they thought were dead branches, sprout leaves.
The mission is well on his way, a recent email Marc Raciti received suggests: "Because of your book, I'm thinking about getting help."
HEALING WOUNDS – marcraciti.com
By Tom Scanlon