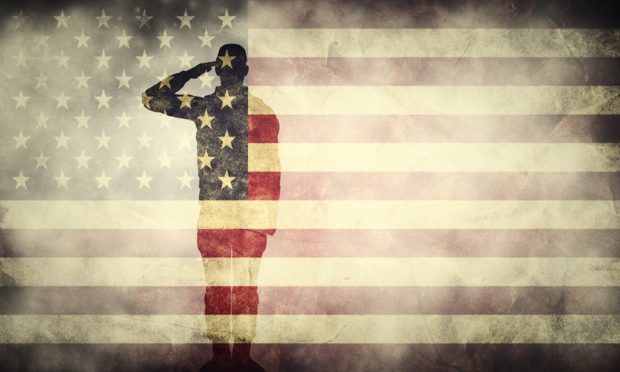 MARCH AIR RESERVE BASE COMMANDER TO SPEAK AT VETERANS MEMORIAL SERVICE, MAY 28 FREE EVENT IS OPEN TO THE PUBLIC
Brig. Gen. Russell A. Muncy, Commander, March Air Reserve Base and the 452nd Air Mobility Wing, will be the featured speaker at the sixth annual Veterans Memorial Service at Miramar National Cemetery at 1 p.m., Sunday, May 28. The Miramar National Cemetery Support Foundation sponsors the service.
As commander of the Air Force Reserve's largest wing, with more than 4,000 personnel, nine C-17A transport aircraft, and 14 KC-135R tankers, he directs the support of worldwide airlift and air refueling operations.
Muncy also is responsible for the daily operations of March ARB, which supports active duty, National Guard and Reserve commands from the Air Force, Army, Navy and Marines, as well as Department of Homeland Security personnel with the Air Marine Operations Center.
Muncy recently was selected to serve as the next vice commander of the 4th Air Force, under Maj. Gen. Randall Ogden, beginning in July. The 4th Air Force controls 16 reserve units located at bases from the East Coast to Guam.
A 1983 graduate of the Air Force Academy, Muncy served on active duty as a KC-135A/R pilot and squadron safety officer before leaving the service in December 1990.
VETERANS MEMORIAL SERVICE
Muncy joined the Air Force Reserve in 1995, and has served in various posts as a pilot, operations officer, group commander and wing commander. He has deployed numerous times in support of Operation Desert Shield, Enduring Freedom, and many other combat operations.
Catherine Fiorelli, President and CEO of the Miramar National Cemetery Support Foundation, will welcome guests to this year's memorial service. Fiorelli is General Manager of Greenwood Memorial Park, Mortuary and Crematory in San Diego.
Some 600 San Diego-area veterans and their families, active duty military, and members of the public are expected to attend the memorial service. Lt. Cmdr. Jason M. DiPinto, 11th Coast Guard District chaplain, will offer the invocation and benediction. A native of Fresno, DiPinto is a 2001 graduate of Yale University. He completed a Master of Divinity degree at Yale Divinity School in 2006, and was ordained in 2007.
As a Navy chaplain, DiPinto has served with the Marine Corps at Camp LeJeune, and deployed with the 8th Marine Regiment to Helmand Province, Afghanistan, in support of Operation Enduring Freedom.
DiPinto also has served as ship's chaplain aboard USS Bonhomme Richard (LJD 6), and USS Essex (LHD2). As command chaplain for the 11th Coast Guard District, he provides ministerial and counseling services to personnel in Southern California and the Central Coast.
Also participating in the Memorial Service will be the Westwind Brass Ensemble of San Diego State University; Bugler Roy Zanni, Bagpiper John Forrest; the Young Marines of San Diego; and others.
Sponsored by the Miramar National Cemetery Support Foundation, the service will be conducted in the cemetery's Memorial Circle at the eastern end of the Avenue of Flags.
There will be limited parking on cemetery grounds, but the public will have access to free off-site parking, and free shuttle service to and from the cemetery from 6 a.m. until the conclusion of Memorial Service activities.
Off-site parking will be located at 6435 Miramar Road, approximately one mile from the cemetery. The off-site parking lot will have capacity for 600 vehicles – 450 self-parking slots, and 150 free valet slots.
The cemetery is located at 5795 Nobel Drive, San Diego, between Interstate 805 and Miramar Road west of the Marine Corps Air Station.
For information about the Miramar National Cemetery Support Foundation, go to www.miramarcemetery.org.
For information about Miramar National Cemetery and veterans' benefits and services, go to www.cem.va.gov/cems/nchp/miramar.asp