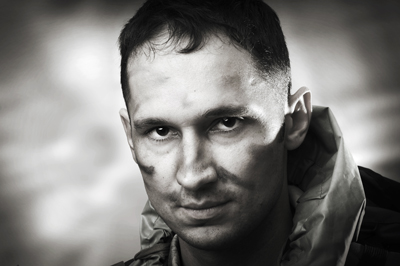 CRIES in the Dark
By Donna Orozco
After my brother graduated from medical school he volunteered to go to Vietnam to gain experience in emergency medicine. He got much more than he bargained for, and he came back a changed man. Unfortunately he found life difficult to deal with after that. This poem is on the dedication page of the book I wrote titled The Lion Sleeps, which is now being viewed for publication.
Cries
Invisible signs
Cryptic symptoms, hidden in the darkness
The secret language of a silent killer
Nightmares and visions of blooded bodies
From a senseless war long over-
But not-
Explode in his mind.
Shards of confusion and anger
Cut through him like a scalpel and
Render him helpless, hopeless.
The voices tell him things he doesn't understand. The trees laugh at him
For reasons he can't explain.
His plight is misinterpreted, his world abstract.
He feels non-existent, thrown out, thrown away.
Nobody knows what to do, what to say
He is left to the devices of his taunting demons.
Abandoned among strangers
Trying to fit into their life
Or into anyone's life.
His cries
And their pulsating echoes
Are ignored
Drowned out by insinuating chatter
He wonders why the emphasis of his plight
Is placed more on the destruction
And less on the reclamation.
His actions beg society to open their eyes
To see the pieces of his broken psyche
To open their hearts
And allow him inside.
His words implore someone, anyone,
To extend their self-imposed boundaries To hasten the currents of change
Before they slow and become still.
It's too late for this soldier
LtCol Army MD
But as the soul of this healer rises
The intruding demons
Are shed.
The shadows of pain that followed him Are fragmented.
The nightmares and the visions
Are but bits of tiny flecks
Floating in the abyss.
But there are other voices
Voices that remain in others
Begging you to listen to their stories To their warnings
About the silent killer
But who is listening?
Are you?
Because
Tomorrow it could be your brother, Your sister,
It could be a parent, your friend. Tomorrow it could be you