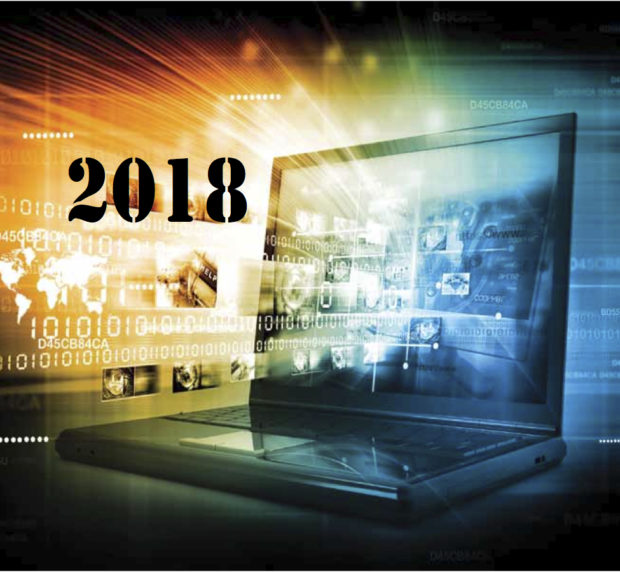 Keep Your 2018 Resolutions All Year with SMART Planning and High-Tech Tools
Wounded Warrior Project Empowers Injured Veterans to Achieve Recovery Goals
Keeping your New Year's resolutions and intentions for the whole year is difficult for everyone. It's an uphill climb, and especially so for recovering veterans. But with Wounded Warrior Project® (WWP), some simple planning, and the aid of modern technology, you've got a fighting chance to succeed.
It has been reported that nearly 80 percent of resolutions fail by the second week of February, so if one of your resolutions is to "keep my resolutions going all year," we've got some techie tools and tips to help you maintain your self-discipline.
Most resolutions fade away before the first flowers of spring because most people don't break their large, well-intentioned goals into smaller, more achievable accomplishments.
Be clear about what you want to accomplish.
For long-term success of your recovery goals, use the SMART (Specific, Measurable, Achievable, Relevant, and Time-bound) goal process.
Specific
Think of your recovery goal(s) in performance terms. For example, if you want to exercise more, your target might be "to reduce the time it takes me to walk around the block every morning for the next two months." If you want to lose weight and improve your dietary habits, your goal might be "to lose five pounds by January 31 by eating a balanced diet and cutting out red meats."
Measurable
Make your goals measurable so you'll know when it has been accomplished. For example, the daily walk time goal mentioned above is easily measured. Later we'll tell you about some tech tools that make timing and measuring your activities much easier.
Achievable
Make sure your goals are realistic and achievable. Set your goals high and push yourself, but be real about it, and don't set yourself up for disappointment. Think of "achievable" in terms of baby steps. Meeting your smaller milestones will encourage you to see it through until your goal is accomplished.
Relevant
Set your goals based on what's important to you and motivates you to succeed. Goals are personal. They should not be your neighbor's goals or those of your brother-in-law who is training for the 2020 Summer Olympics (unless, of course, that's also what you want to do).
Time-Bound
Set a specific timeframe for completing your goal. Applying a set time period to your goal is a motivator to accomplish it before time runs out. For example, the goal "to lose five pounds by January 31 by eating a balanced diet and cutting out red meats" is time-bound specific.
Check out the following tools that can make keeping and tracking your resolutions fun (even goals for mental and/or physical recovery) and help you stay on-task.*
*(Wounded Warrior Project does not endorse any of the following Microsoft, Apple, Amazon, Google or other company's products. We just think they are pretty cool.)
See your progress documented on project plans, timelines, and charts:
• Project Timeline — This template is visually impressive and easy to manage since it uses PowerPoint-based tools and navigation.
• Novamind Mind Maps — This product allows you to organize all of your ideas and plans for accomplishing your resolution.
• Evernote — You can use this product to document your ideas and organize your resolution plans.
OneNote — This program lets you type, write, or draw on your device with the same ease as pen to paper. You can also search and clip web photos.
Got-to-stay-active gadgets and apps:
• Fitbit — It's a watch-like device that can help guide and coach you along your journey to resolution success.
• MSN Health & Fitness App — This resolution-fulfilling app contains tools and information for all of your health needs, including workout videos, medical and nutritional references, as well as diet, weight, and exercise tracking tools.
• Beeminder — You'll be able to see your progress along your resolution path and receive motivational help staying on task.
• Habit Streak (Google Play) — Each day, you'll enter info on what you accomplished the previous day toward achieving your resolution goal. That information is accumulated over time to show the formation of habit streaks, which can become part of your everyday lifestyle.
Phone a friend: You may find that you need to lean on others for support during your quest to meet your more difficult recovery goals, or even your simple everyday goals.
• Facetime and Skype — These phone apps can connect you to "the motivators." You know who they are. They're your friends and family members who want to see you succeed because they care. Connect with your support folks when you need emotional support, direction, or a gentle push in the right direction. You'll be surprised by what a few words of encouragement can do.
Just have fun — read and play more:
• Kindle app — If your resolution is to read more books, you can do no better than this app.
WWP serves warriors by connecting them with one another and their communities and focusing on mental and physical health and wellness, financial wellness, independence, government relations, and community relations and partnerships. Programs and resources are free of charge to those WWP serves thanks to generous donors.
You can reach your New Year's resolution goals by using SMART planning, tech tools, and getting support from your friends and family. If you find you've bitten off more than you can chew with your resolutions, there is an easy fix. Remember, you are in control of the whole plan, so don't be afraid to back it down when life throws you a curve, or pump it up when free-time opportunities arise.

Good luck, stay on track, and have a Happy New Year!

By Dan Schnock, Wounded Warrior Project National Alumni Director
About Wounded Warrior Project
We Connect, Serve, and Empower
The mission of Wounded Warrior Project® (WWP) is to honor and empower Wounded Warriors. WWP connects wounded warriors and their families to valuable resources and one another, serves them through a variety of free programs and services, and empowers them to live life on their own terms. WWP is a national, nonpartisan organization headquartered in Jacksonville, Florida. WWP is an accredited charity with the Better Business Bureau (BBB), is top rated by Charity Navigator, and holds a GuideStar Platinum rating.
To get involved and learn more, visit woundedwarriorproject.org.