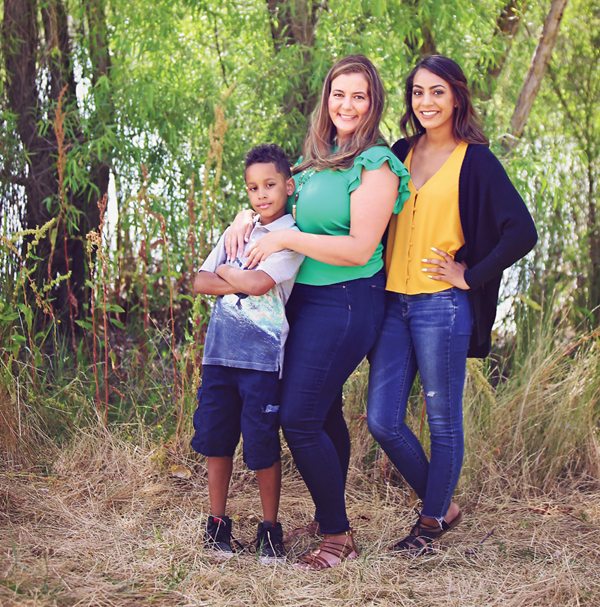 Month of the Military Child
by Sevrine Banks
April, is Month of the Military Child. Around 42% of children of active-duty service members are under the age of 5.
Nine schools, deployments, mid school-year moving to a new location, new friends, early mornings, late nights, unaccompanied tours, 12 hours at daycare and overnights, independence and maturity at an early age. These are some of the things that my military child experienced being part of a military family. I retired from the U. S. Army as a Combat Medic, serving 20 years to our Nation. I sacrificed and would do it all over again, however, military families also sacrifice, especially military children.
I remember doing the math on how much time I spent away from my daughter, and it came to approximately 5 years including deployments, field training exercises and unaccompanied overseas tours. Resiliency is a term that is often heard in the military setting. We want service members to be resilient, and that term is also heard when referring to military children. Imagine moving a few months after school has started, going to another school for a few months and then returning to the original school, all in one school year, that was my daughter during my deployments. Resiliency goes hand in hand with Military Children, they don't have a choice, and they figure it out. My daughter always attended a school where the majority of the other children were not military children, so they didn't understand our way of life, but it also gave an amazing opportunity to share what being a military family is all about. Despite all those moves, my daughter graduated in the top 10% of her class and is a freshman at San Diego State University. Since I am a Service Connected Disabled Veteran, my daughter attends college at no cost to our family. I was also able to transfer my Post 911 GI benefits to both of my children which currently covers her housing. The benefits we have are priceless.
My son is ten years younger than my daughter. His experience as a military child is completely different. He was born in El Paso, TX and we moved to California upon my retirement. Even though my deployment to Iraq was heartbreaking, leaving him when he was 13 months old, I am grateful he doesn't remember it. Even though I communicated as much as possible with him, when I returned, he didn't remember who I was. Reaching for your child, to be able to hold them again and he screamed not recognizing me is just one of the things non-Veterans don't realize. He was a little bit older (4 years old) when I deployed to Afghanistan, however he didn't fully understand what I was doing. He still says, "Mommy, when it was night time in Afghanistan, it was day time here", a statement we still use, since his Uncle is currently serving as a Marine.
As a Combat Veteran, I hope that my children truly appreciate the sacrifices made and know that I did this for a better place for them to grow up in.