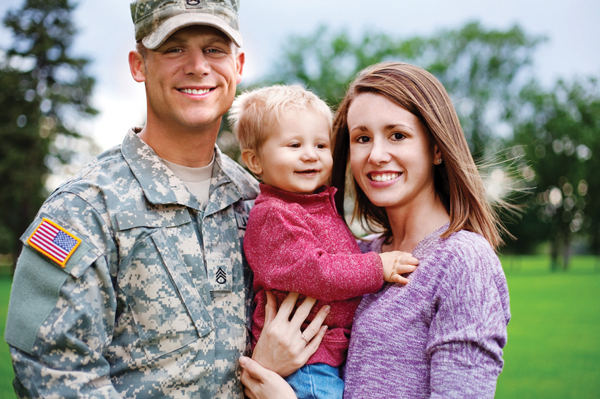 Families Grow Healthy with the Women, Infant and Children Nutrition Program.
You work hard to bring in a paycheck, you take care of how you spend your money, but sometimes still find yourself a little low in cash toward the end of the month. Then comes the worry: "Will I have enough to buy healthy foods for my children?" You are not alone and the Women, Infant and Children nutrition program is here to help you through when money is tight.
The Women, Infant and Children nutrition program (WIC) provides checks to purchase healthy foods for pregnant, post-partum and breastfeeding women; infants; and children up to their 5th birthday, including those cared for by a single father, grandparent, foster parent, step-parent or guardian. Checks are worth $50-$113 a month per participating family member, with multiple family members able to enroll simultaneously if eligible. Foods that can be purchased with WIC checks include fresh fruits and vegetables, whole grains, cereal, baby food, milk, eggs, cheese, yogurt, peanut butter and beans.
In addition to providing checks for foods, WIC also provides nutrition education, breastfeeding support, and referrals to other community resources. Wondering when to introduce solids to your baby? Trying to figure out how to get your toddler to eat more vegetables? WIC has answers for you! WIC provides one-on-one counseling with a nutrition counselor to discuss your family's health and nutrition goals, and to answer questions about your child's growth and development. Wanting to breastfeed, but worried that your baby isn't getting enough breastmilk? WIC can help you! WIC lactation educators provide guidance and support to help you breastfeed with confidence and provide referrals to additional breastfeeding support when needed.
Here's what current WIC participants have to say about the program:
• "[WIC staff] provide good education for new mothers whether in nutrition or newborn babies. You guys are the support that a lot of mothers need and the help for low income families so that they don't have to struggle as much."
• "The information I received about breastfeeding was very useful especially because I am a first time mother. At the beginning I was supplementing with formula and they explain[ed] the importance of breastfeeding. They helped me a lot on feeling comfortable about it."
• "I had a terrible experience when applying to other social service offices. I didn't want to apply to WIC because of those experiences. When my husband finally convinced me to apply it was a totally different experience and atmosphere. The staff was respectful. WIC is a good program."
• "I'm so happy for everything you all do and give me. All my three kids have been at the same office for so many years and I just like it so much, so thank you."
Millions of families across the country rely on WIC to ease their financial strain and to provide the nutritious foods their families need to grow healthy and strong. As a nationwide program, when you move, WIC moves with you. The WIC program runs in all 50 states, Puerto Rico, Guam and other overseas locations.
To find out if you are eligible for the WIC program and to learn how to enroll, visit www.sdsuwic.org or call 1-888-999-6897.