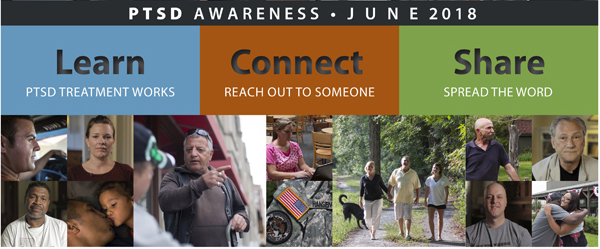 Is it ever too late to get treatment for PTSD? It's never too late. Treatment can help even if your trauma happened years ago. And treatment for PTSD has gotten much better over the years. If you tried treatment before and you're still having symptoms, it's a good idea to try again.
What if I don't feel ready for treatment? It's normal to feel like you're not ready for treatment, or to come up with reasons why now isn't the right time — like you can't afford it or you're too busy. But not wanting to talk or think about the trauma can actually be a symptom of PTSD.
You may never feel truly ready to get help for PTSD — but if you're having symptoms, it's better to get treatment now than to wait. The sooner you get treatment, the sooner you can start to feel better.
For more information and resources visit the National Center for PTSD website at:
www.ptsd.va.gov