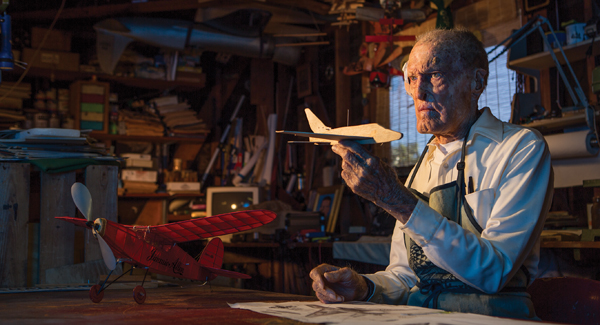 Pictures for Heroes – The Department of Veterans Affairs estimates that just over 550,000 World War II veterans are still living from over 16 million who served. With World War II veterans dying at almost 400 per day, the urgency to get their stories told could not be more crucial.
Zach Coco knows something about heroes. He gets to interview them, photograph them and preserve their stories every week. Those heroes are the men and women who served in World War II and he has a big reason to do it voluntarily and to keep it going.
He started his project three years ago after his grandfather passed away. Zach's grandfather was Fireman Second Class Anthony Salvatore Coco and he served in the U.S. Navy during World War II. "He was my hero growing up," says Zach Coco and it was after his grandfather's passing that he wished he had learned more about his hero's service to our country.
Zach's mission is to connect with World War II veterans and get their stories archived before time runs out. The service Zach provides to the veteran and his or her family is totally free to them – he figures it the least he can do for them and to thank them. In preparation to document their story, Zach spends up to five hours planning for their first meeting. He calls them and talks about their World War II story, researches their battle or background and arranges for a day to meet with them.
This day is special for the World War II veteran as they are looking forward to Zach's arrival. He travels to their house and sets up his gear, talks to the veteran, views his or her memorabilia and then goes to work. He takes stunning photographs of the veteran, goes home and records the pictures and story on a CD and mails it to the veteran and
his or her family.
For every veteran he meets, it takes Zach between eight to ten hours to document and preserve their story. His payment is usually a cup of coffee, cookies and a sandwich and a big hug.
Since 2015 Zach has photographed over seventy WWII veterans, primarily from Southern California. Zach is working on this project outside of his full-time, paid job as a professional photographer and out of his own pocket.
He never asks for the veteran or their family to pay for his time or supplies. It is his honor to do this for this grandfather's brothers and sisters – and what a tribute it is. As Zach documents the stories, he adds each veteran to an upcoming book and when he gets to one hundred veterans, the book will go to print for the public to read.
Every veteran he has spent time with has been very special and some veteran's stories rise to the top. Zach has spent the day with and photographed the oldest living Pearl Harbor Survivor, Ray Chavez who is 106 years old. Ray and fellow U.S. Navy Pearl Harbor Survivor Stu Hedley live in San Diego, California along with U.S. Army veteran, Joe Reilly. Joe was a paratrooper with the 101st Airborne during World War II and parachuted into Normandy on D-Day.
And then there's U.S. Air Force pilot, retired Colonel Robert Thacker (Cover) who turned 100 years old this year. During his service he earned two Silver Star Medals, three Distinguished Flying Cross Medals and ten Air Medals.
After spending years in the presence of the Greatest Generation and listening to their wartime stories, Zach has a newfound perspective…"There are no more bad days and the small things really aren't that bad."
So how does Zach meet all these amazing veterans? He is connected to hubs within the Honor Flight Network. He went on his first flight several years ago and was hooked. Since then he has been a guardian for veterans or been part of the media team to document the trip and has been on seventeen trips. The trip consists of a "once in a lifetime" experience for the most senior veterans across the country, typically World War II or Korea era. The Honor Flight goes to Washington, D.C. and veterans visit the memorials built for their service and sacrifice. For some of them it is the first time they have ever visited their memorials and for the majority of them it will be their last trip.
Along the way, they meet new friends, share their stories that have been locked away for over seventy years and heal some of their war wounds. For seventy-two hours they are recognized and honored for their service. They come home to hundreds of cheering friends, family and well-wishers and for just a few moments in their life they truly feel like heroes.
And that is Zach's goal, to make each veteran he meets feel like a hero. After all they are our nation's heroes and they are our Greatest Generation. Mr. Anthony Salvatore Coco is the inspiration behind this project and he would be proud what his grandson is doing to carry on the legacy of his brothers and sisters.
Right now Zach's project is local to Southern California and with funding he hopes to grow it nationally. The biggest challenge for Zach is time – time to get to the World War II veterans before their stories are gone.
To learn more about Zach's project, to help him fund more veterans or his book, or to connect with him for a special World War II veteran in your life, go to: www.PicturesforHeroes.com.
By Holly Shaffner