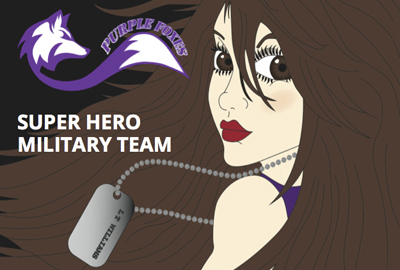 PURPLE FOXES Super Hero literary work is a collaborative piece de resistance honoring all veterans, all active service members, and all branches of service past and present. A tribute to those who gave it all for the love of country, God and family.
PURPLE FOXES honors our real-life Super Heroes…our veterans.
The PURPLE FOXES captivating and inspirational story can be downloaded at:
Purple Foxes United – ONLY $2.99
These courageous women unite to rescue the remaining Prisoners of War that were
left behind and forgotten.