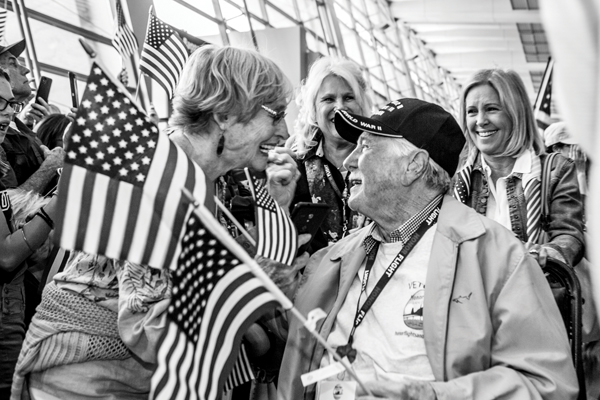 Join Honor Flight San Diego in Welcoming Home Veterans
Honor Flight San Diego will be coming home from their fall 2018 trip on Sunday, September 30 after spending three days in Washington, D.C. with 80 WWII and Korea era veterans. The veterans will visit the memorials built for their service and sacrifice but the trip is so much more than that – it is a way to say Thank You for your service!
The flight arrives at 2:30 p.m. to Terminal 2 baggage claim of the San Diego International Airport and guests should arrive by 1:30 p.m. There will be over 1,000 people wearing red, white and blue and waving American flags to give these heroes the homecoming they may not have received when they returned from war.
For more information about the homecoming, go to: www.honorflightsandiego.org or follow them on Facebook@HonorFlightSanDiego.