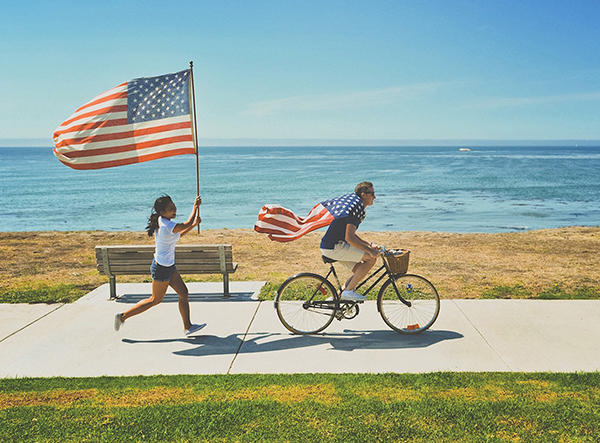 The Importance of Supporting Community-Based Services
May is Military Appreciation Month, which marks an important time for us all to recognize the active duty military, veterans, families and caregivers in our communities who have served our country. We can demonstrate our appreciation by considering how to most effectively support our nation's warriors not just this month, but throughout the year. It is encouraging to see many national veteran-serving organizations prioritizing collaborative partnerships with local groups to provide resources at a community level.
The foundation of these successful collaborations is often an emphasis on holistic support. In other words, service providers take a veteran's entire situation into account as they connect them with appropriate programs that will enable them to achieve the quality of life they deserve. Holistic, community-based services are driven by local organizations and often supplied by resources from national partners.
The U.S. Department of Veterans Affairs (VA) is one of the key providers of national resources, particularly through initiatives such as the Supportive Services for Veteran Families (SSVF) program. The SSVF program awards grants to nonprofits that provide supportive services to low-income veterans and their families as they transition to permanent housing. Organizations that receive SSVF funding recognize that veterans who are navigating challenges related to housing may also be seeking assistance in other areas, such as obtaining VA benefits, accessing healthcare providers, acquiring transportation to a new job or finding child care services, to name a few examples.
Many community-based veteran programs received their start thanks to national grant programs, including our own Community Integration service model at America's Warrior Partnership.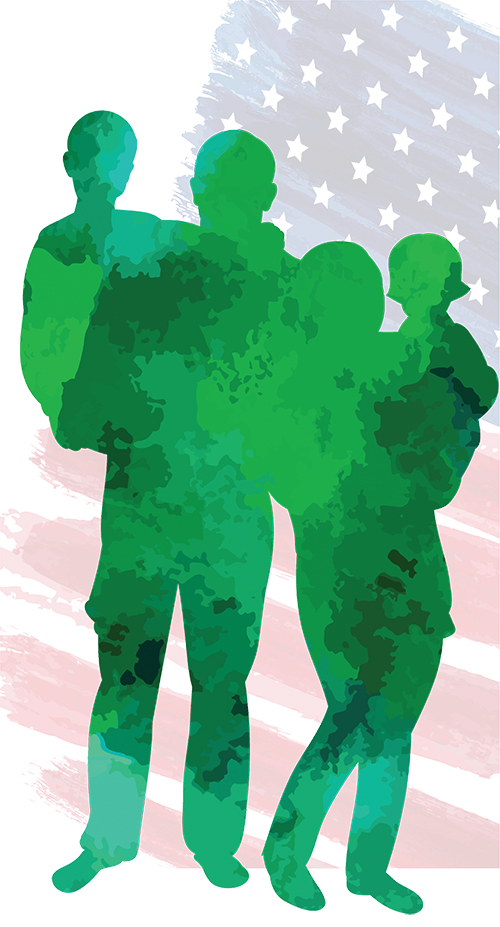 Community Integration serves as a framework that empowers communities with the tools, resources and partnerships they need to create and execute a customized program that is responsive to local veterans. In practice, the service model closes the gaps that often exist between national resources and the local organizations that interact with veterans every day.
Since 2014, Community Integration has impacted nearly 48,000 veterans, all of whom were able to access services provided by one of our local affiliates based throughout the country.
The continuing support and success of community-based programs has also opened the door for the launch of other critical veteran initiatives. Our team is currently working with The University of Alabama and the Bristol-Myers Squibb Foundation to bring a community emphasis to veteran suicide prevention through Operation Deep Dive.
This first-of-its-kind study is examining the community factors that impact suicide and self-harm among veterans, an area that has been absent from previous research projects, with a completion date slated for late 2021.
The importance of community services is also extending into the corporate realm this year through our Corporate Veteran Initiative (CVI), which provides tailored insights to businesses on improving the recruitment and retention of military veteran employees. The CVI ultimately empowers businesses with a customized program that guides veterans toward company resources and local community programs that can help them achieve a higher quality of life.
The common thread through all of these programs, alongside a focus on community-based services, is that they were all made possible through an initial, one-off avenue of support that grew into something greater. Like the national grants that have spurred the growth of countless community programs, we as a nation should consider how we can continue to support veterans, their families and caregivers not only during Military Appreciation Month, but also throughout the rest of the year. The Empowered Giving Corps is a great example of how you can show continued support throughout the year. The Empowered Giving Corps provides the opportunity to give a recurring monthly donation to support veteran service programs nationwide while being part of a dedicated community. More information on the Empowered Giving Corps is available at Give.Classy.Org/EmpoweredGivingCorps.
As Memorial Day approaches, consider connecting with local service providers in your community to see how you can help ensure veterans are empowered to thrive in their post-military lives now and in the future.
By Jim Lorraine, President and CEO of America's Warrior Partnership
About the Author
Jim Lorraine is President and CEO of America's Warrior Partnership, a national nonprofit that helps veteran-serving organizations connect with veterans, military members and families in need. Learn more about the organization at www.AmericasWarriorPartnership.org.