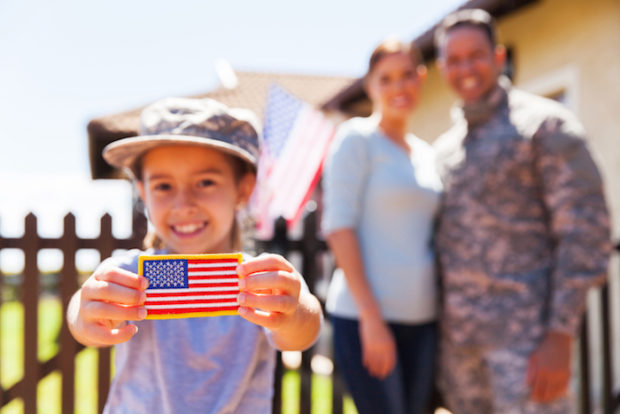 Balfour Beatty Communities' Navy Northeast Portfolio Recognized for Exceptional Customer Service in Resident Survey – Military families give firm high marks for responsiveness, professionalism and condition of communities
Balfour Beatty Communities, a leading provider of property management, development and related real estate services for the multifamily, military and student housing markets, today announced its Navy Northeast portfolio has been recognized for providing exceptional customer service in 2018, as determined by their annual resident survey. Combined, the portfolio earned nine Platinum A List and A List Awards from nationally recognized benchmarking firm, CEL & Associates, Inc.
"Our number one goal is to provide the military families in our communities the best living experience possible so getting such positive feedback from our residents is truly gratifying," said Paula Cook, vice president for Balfour Beatty Communities. "The survey acts as an annual benchmark to ensure we are always developing the right strategy to maintain our communities, provide excellent customer service and to do right by our military residents."
Residents at all military communities owned and managed by Balfour Beatty Communities are asked to provide feedback on their overall housing experience annually. Some of the points included in the comprehensive survey include the condition of the community, professionalism of the property management team, quality of home maintenance and responsiveness to inquiries.
The properties owned and managed by Balfour Beatty Communities that earned recognition include:
Lakehurst Homes (N.J.)
Mitchel Homes (N.Y.)
NSB New London Homes (Conn.)
NAVSTA Newport Homes (R.I.)
NSA Saratoga Springs Homes (N.Y.)
CEL & Associates, Inc. is the largest independent surveyor of customer opinions in the real estate industry and conducts millions of customer surveys annually to establish service and performance benchmarks throughout the U.S. Since 1998, the A List Awards for Customer Service recognizes companies whose management performance and commitment to the highest level and quality of customer service are considered to be the best in the industry.
About Balfour Beatty Communities
Balfour Beatty Communities, LLC is a diversified real estate services company delivering development, design, financing, construction, renovation, property and facilities management services in the multifamily, student and military housing sectors. A leader in the industry, Balfour Beatty Communities has more than 50,000 residential units and $6 billion in real estate assets under management and has developed or renovated more than 29,000 units with a total value of close to $4 billion. Headquartered outside Philadelphia, PA, Balfour Beatty Communities has more than 1,200 employees and is a subsidiary of Balfour Beatty Investments, Inc.
Balfour Beatty Investments is part of Balfour Beatty plc, a global leader in construction services, support services, and infrastructure investment.