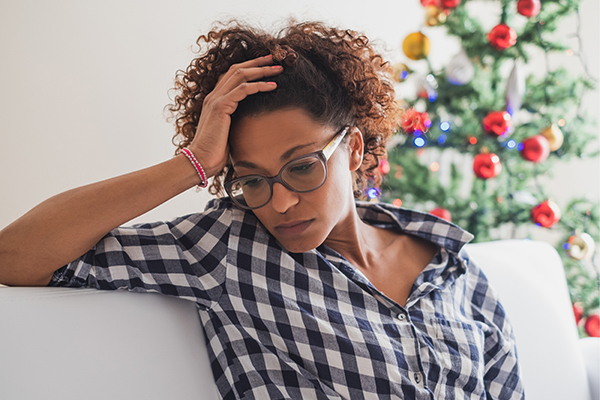 "Coping with anxiety during the holidays"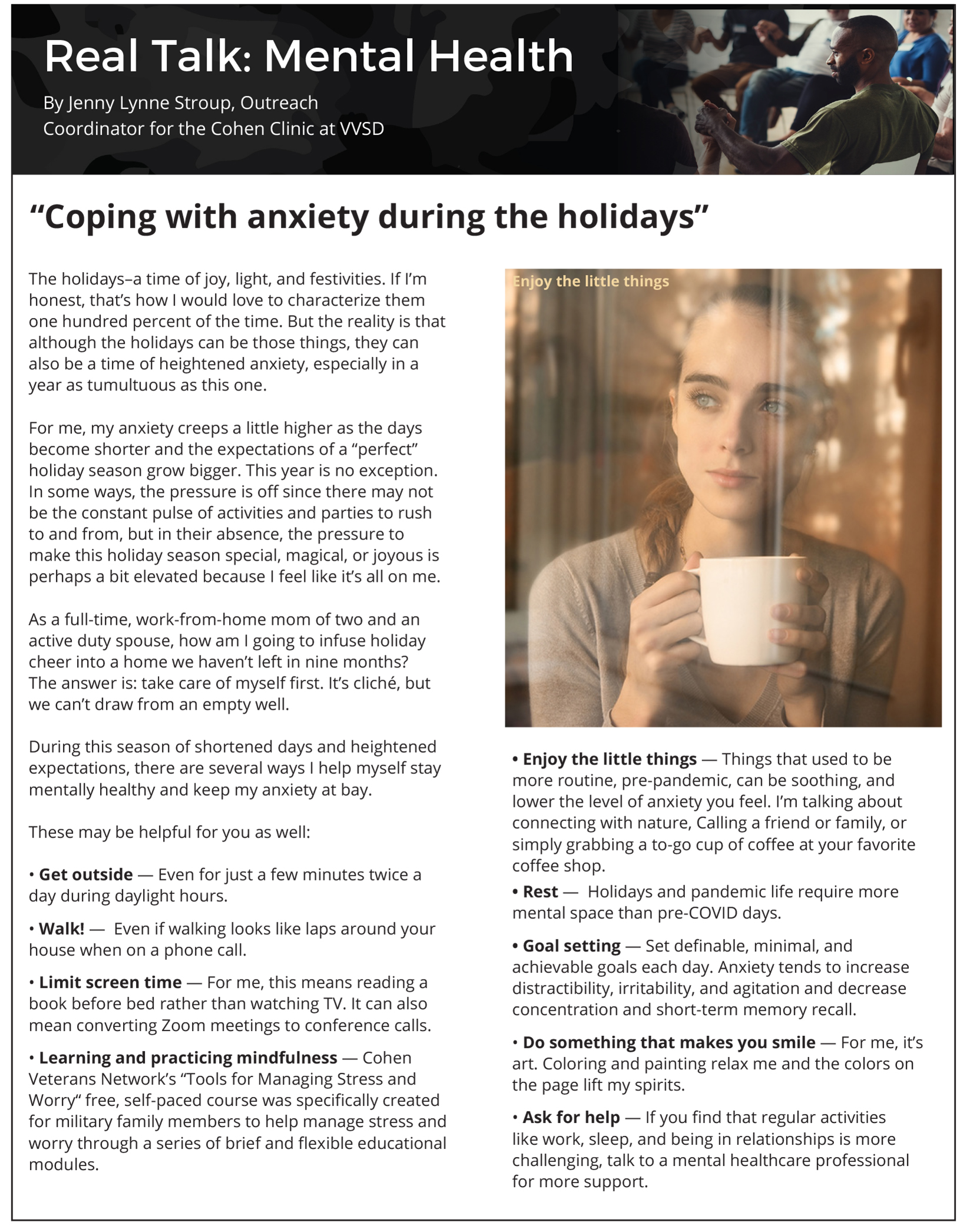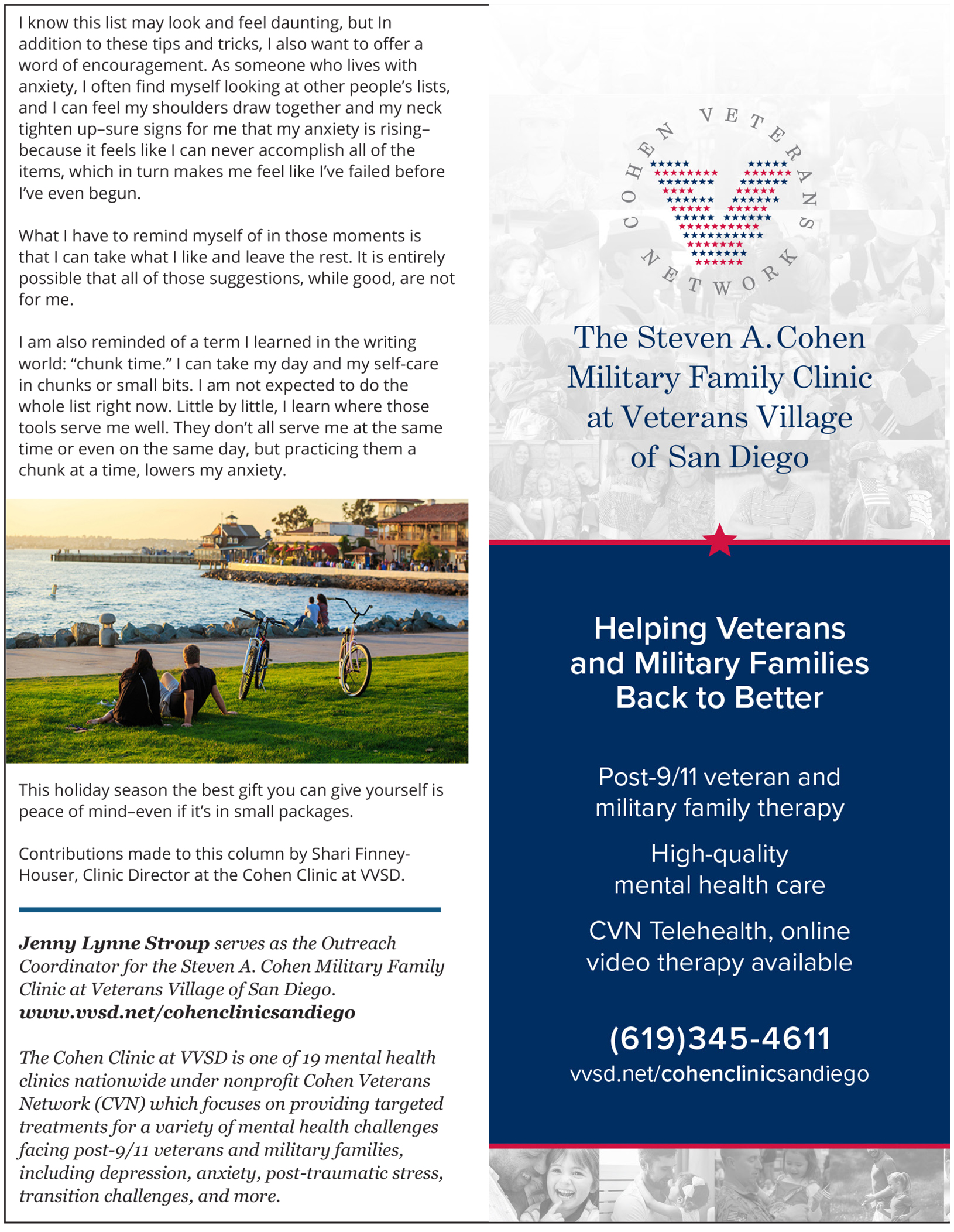 This holiday season the best gift you can give yourself is peace of mind–even if it's in small packages.
Contributions made to this column by Shari Finney-Houser, Clinic Director at the Cohen Clinic at VVSD.
Jenny Lynne Stroup serves as the Outreach Coordinator for the ​Steven A. Cohen Military Family Clinic at Veterans Village of San Diego​.
www.vvsd.net/cohenclinicsandiego
The Cohen Clinic at VVSD is one of 19 mental health clinics nationwide under nonprofit Cohen Veterans Network​ (CVN) which focuses on providing targeted treatments​ for a variety of mental health challenges facing post-9/11 veterans and military families, including depression, anxiety, post-traumatic stress, transition challenges, and more.
See article >
Homeland Magazine Dec 2020