Capacity Builders: Empowering Veteran and Military Family Serving Nonprofits to Achieve Excellence.
Are you a nonprofit organization serving our brave veterans and military families?
Look no further than Capacity Builders!
We specialize in providing support and guidance to help you meet nonprofit standards of excellence and grow your organization to better fulfill your mission.
Our expert team, led by long-time nonprofit expert, Navy veteran, and military spouse, Lori Noonan, understands the unique challenges faced by veteran and military family serving nonprofits and are dedicated to helping you succeed.
Visit our website to learn more about how Capacity Builders can assist you in making a positive impact and achieving your goals. – nonprofitpros.org
Lori Noonan
Veterans Community Consultant
lori@nonprofitpros.org
(202) 831-3090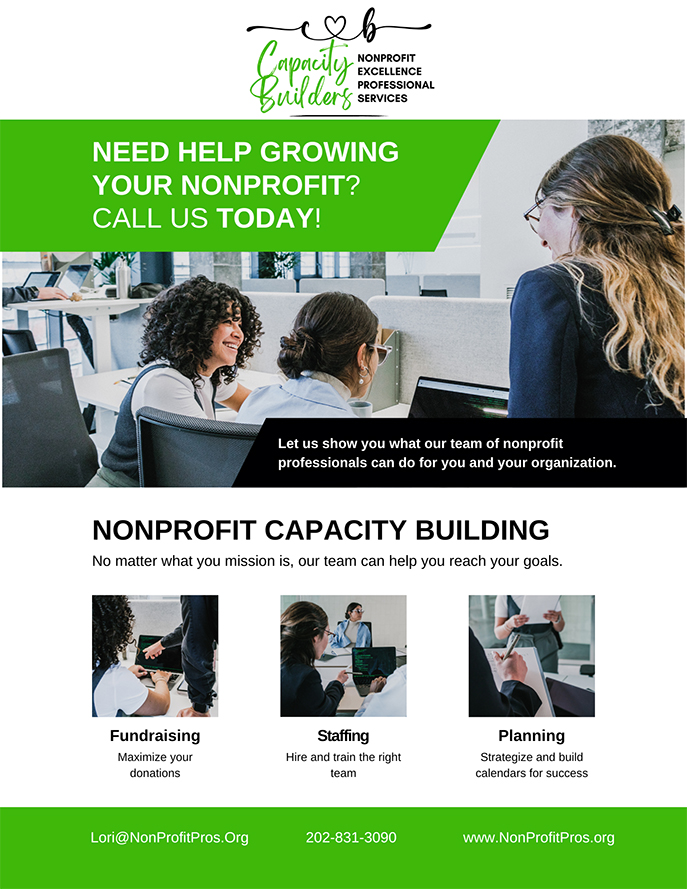 Lori Noonan
Veterans Community Consultant
lori@nonprofitpros.org
(202) 831-3090