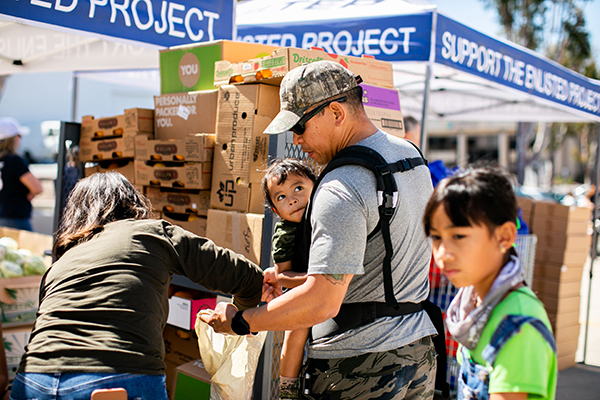 UNITING TO COMBAT HUNGER FOOD DRIVE SUPPORTS FEEDING SAN DIEGO AND LOCAL VETERANS OF FOREIGN WARS POSTS
The public can drop off non-perishable food items at participating VFW posts from through November 10 to support Feeding Heroes initiative
Ahead of Veterans Day and to help support military families and veterans, Veterans of Foreign Wars (VFW), Humana, and Feeding San Diego have partnered to launch the Uniting to Combat Hunger Food Drive across San Diego County. The food drive kicks off on Monday, October 30 and will run through Friday, November 10. The public is invited to bring non-perishable food items to participating VFW locations throughout the county. The food donations will also help raise funds for local posts to help towards preservation and repairing and replacing post equipment.
Food collected will support military families and veterans in bringing meals home through Feeding San Diego's Feeding Heroes initiative. The hunger-relief and food rescue non-profit works with a network of partners that serve the military community to provide nutritious meals to active-duty military families and veterans. According to Feeding America, in 2020, nearly a quarter (24%) of active-duty service members experienced food insecurity and 1 in 9 working-age veterans live in food insecure households.
"We are honored to be partnered with our local VFW posts for this food drive campaign that will support military families and veterans experiencing food insecurity," said Bob Kamensky, interim chief executive officer of Feeding San Diego. "As a veteran myself, it's a privilege to be a part of San Diego's military community and support our veterans."
For every pound of food collected for Feeding San Diego by participating VFW posts, the VFW Foundation with Humana will donate $1 to the post, up to $1,500 per post (a minimum of 500 pounds of food must be collected by the post in order to qualify). Feeding San Diego's most needed food items include peanut butter, canned chicken or tuna, ready-to-eat meals, and soups.
A full list of participating VFW drop off sites can be found here. The public is also able to use Instacart to donate to this campaign, utilizing the Community Carts function. Donations are dropped off to Feeding San Diego by Instacart drivers and all delivery fees are waived.
The food drive will conclude on November 10 and total pounds of food collected for Feeding San Diego, and funds raised for the VFW posts, will be announced on Saturday, November 11.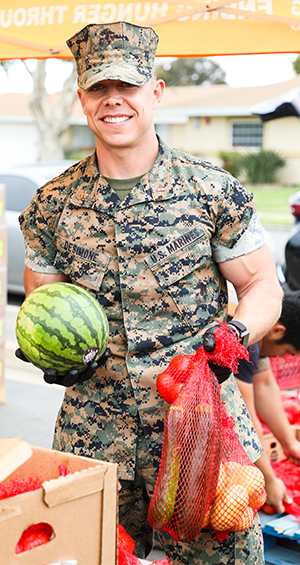 ABOUT FEEDING SAN DIEGO
Feeding San Diego is a non-profit organization on a mission to connect every person facing hunger with nutritious meals by maximizing food rescue. Established in 2007, Feeding San Diego rescues surplus food from local and national food donors before it goes to waste and gets it to people facing hunger in San Diego County. It is the only Feeding America partner food bank in the region. Each year, the hunger-relief organization provides more than 35.4 million meals to children, families, seniors, college students, military families, and veterans in partnership with a network of nearly 350 local charities, schools, colleges, faith communities, healthcare providers, and meal sites. It operates nine distinct programs countywide that support people facing hunger with food assistance or resources. More than 76 percent of the food distributed by Feeding San Diego is rescued, allowing high-quality food to be redirected instead of going to waste. By diverting more than 31 million pounds of food from the landfill, Feeding San Diego protects people and the planet. Every $1 donated helps provide two meals to people facing hunger. To get involved with Feeding San Diego and learn more about its mission, visit feedingsandiego.org. Get daily updates on social media at facebook.com/feedingsandiego, twitter.com/FeedingSanDiego or follow us on Instagram @feedingsandiego.