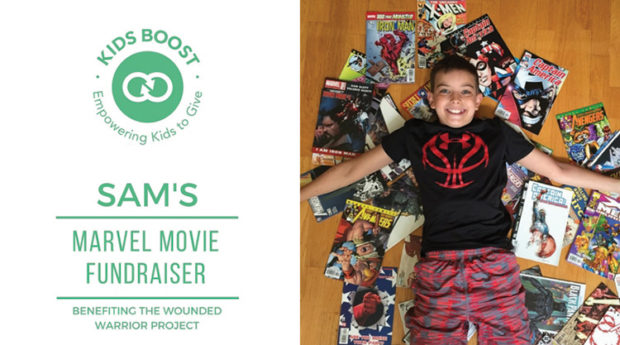 By Gary Corless – Chief Development Officer, Wounded Warrior Project
Every 26 minutes a new warrior or family member registers with Wounded Warrior Project® (WWP) to receive the help they need. That care is always provided at no cost. Since 2003, WWP has been a tireless advocate for our nation's finest, improving the lives of millions of warriors and their families.
The sobering reality is that the need is great and growing. According to the U.S. Census Bureau, there are 3.3 million veterans of this generation who, incidentally, have the highest percentage of service-connected disability (36.1 percent) of any wartime group.
Invisible wounds like post-traumatic stress disorder (PTSD) affect approximately 500,000 veterans who served after 9/11.
Similarly, traumatic brain injury (TBI) can change a person's health before they realize what has happened. A combination of these two medical issues affects a great number of veterans, who often delay treatment because their injuries are invisible, as compared to someone who lost a limb.
Years ago, WWP recognized a gap in services addressing these warriors' invisible wounds and began to build programs to address the challenges they face. Warriors never pay a penny for these WWP programs – because they paid their dues on the battlefield. In addition to mental health services, WWP offers free services in personal independence, physical wellness, adaptive sports, career counseling, and long-term rehabilitative care.
The Power of Giving
These programs are possible due to the humbling generosity of the American people who donate to make a difference in the lives of warriors. They give through WWP, not to WWP. Their gratefulness for the selfless sacrifice of our nation's veterans helps support warriors by funding the programs and services they need. WWP
Consider this:
• $19 can provide a safe voice on the other end of the phone for a warrior in need.
• $25 can provide a session with a career counselor for one warrior.
• $35 can provide a consultation with a claims specialist to help a warrior obtain military benefits.
So, who are these generous Americans and how are they making an impact on the lives of wounded veterans?
A Family Affair: Generations of Caring
Claude and Judi Foster's grandchildren get together about once a year in Richmond, Virginia. There are nine grandchildren all together, and three of them, Oliver, Ben, and Anna, live near the grandparents. The money they collected from a lemonade and cookies stand this year was sent to WWP with a note that said, "Bless You All," along with a touching illustration by young Anna.
"We like to give the grandchildren an experience in the importance of giving," Judi said.
"Though we have no family members serving in the military presently, in the past we have had some serve in the Army, Navy, and National Guard. One of Anna's friend's dad has a service dog to help alert and steady PTSD episodes since his military assignment in Afghanistan.
This is what spurred on their choosing Wounded Warrior Project to be the beneficiary of the lemonade stand earnings this year. The grandchildren also donated their own earnings (each can earn up to $10 for their day's work) into the donation to Wounded Warrior Project. Thanks for helping us teach the grandchildren the importance of giving!"
A Hero Movie to Help Heroes
Sam, 11, is using his love of Marvel comics and movies to make a difference. He wanted to give to warriors, so he organized a Marvel movie night at Temple Kol Emeth in Marietta, Georgia. He enlisted the help of Kids Boost, a nonprofit designed to empower kids to give to an organization important to them.
Sam chose WWP for his project. "I wanted to help Wounded Warrior Project because warriors have sacrificed for our safety and freedom, and I think we should give back," Sam said. "I love how Wounded Warrior Project makes this possible."
High School Students Join Forces for Veterans
Students from the Cerro Gordo-Bement High School football team in central Illinois play the sport jointly. They also join forces to give back to warriors through T-shirt sales. They receive inspiration from mentors like Coach Craig Witts, Navy Reserves since 2001, with four years of active duty, and Coach Todd Dalton, Army 1992-1996 and National Guard 1996-1998. Coach David Elder's brother Derek is on active duty in the Army.
"We want our students to know that other people have made sacrifices so that they can play," said Chad Corum, assistant football coach. The message is well received. "I know how lucky I am to be here and be able to play football," said senior Braden Wright, who plays defensive end and wide receiver. "I've always been one of the smaller guys on the team, and I want people to do their best and persevere. When it comes to veterans, we are all appreciative, but we wanted to take action." Inspired by their coaches who are veterans themselves, this group of students is taking action for warriors. "We want to help veterans achieve their personal goals beyond their service to our country and have other people see the whole person," Braden said. The team sent a check to WWP in honor of active and retired service members in the Illinois communities of Cerro Gordo, Bement, Ivesdale, Oakley, La Place, Milmine, and Casner. They also hosted Military Appreciation Night at one of the regular season games.
From One Warrior Generation to Another, with Love
As a Vietnam veteran, Dale Mullin knows what it's like to come home from war. "I observed that my fellow Americans were not aware of the issues that veterans were returning home with," Dale said. He noticed a gap in services for veterans returning from Afghanistan and Iraq with both visible and invisible wounds. "We needed grassroots support for returning veterans and their families. I noticed a lack of awareness within the community, and I wanted to help."
He decided to start a golf tournament, and later, a Veterans Day dinner as ways to raise funds to help veterans and their families. He organized a nonprofit called Wounded Warriors of Collier County Charity Golf Outing. Channeling the efforts through WWP made sense. "Wounded Warrior Project is a national organization that's bringing awareness to the needs of injured veterans," Dale said. "Today's veterans need to come home to a grateful nation with open arms to receive them. Veterans need real support for the visible and invisible wounds of war. That's why I wanted to get involved, to bring awareness to the needs of today's veterans and to solicit the public's support."
Dale, his wife Marie Elaina, and the board of directors of his nonprofit have raised more than $1 million over the last eight years to help wounded warriors. The fundraisers have attracted others who want to help, including community members around Naples, Florida, where the charity golf outing is held, and national businesses.
"It's important for generations of veterans to support each other. Wars will go on forever; this is about veterans helping veterans. We want to give back and help the new generation of veterans returning home."
At WWP, we know every person can make a difference. The free services WWP offers warriors are possible only with support from people, families, and communities that want to give back to veterans who have given so much. See how other generous donors of every age are helping injured veterans achieve their highest ambition at https://www.woundedwarriorproject.org/gratitude, and see ways to give back at https://wwp.news/GiveBack.

About Wounded Warrior Project
Since 2003, Wounded Warrior Project® (WWP) has been meeting the growing needs of warriors, their families, and caregivers – helping them achieve their highest ambition.
WWP is a national, nonpartisan organization accredited with the Better Business Bureau (BBB), top rated by Charity Navigator, and holding a GuideStar Platinum rating. To get involved and learn how WWP connects, serves, and empowers, visit http://newsroom.woundedwarriorproject.org/about-us.
About the Author
Gary Corless is chief development officer for Wounded Warrior Project. He leads the fundraising, public awareness, and marketing teams. Gary also oversees the promotion and protection of the organization's mission, vision, and purpose.
Before joining WWP, Gary was president and chief executive officer of PSS World Medical, concurrently serving on the company's board of directors. From 2002 to 2010, his extensive career with PSS World Medical included serving as chief operating officer, executive vice president, and president of the Physician Business. Gary studied finance at Florida State University. He lives in Jacksonville, Florida, with his wife, Ruby, and their four children.