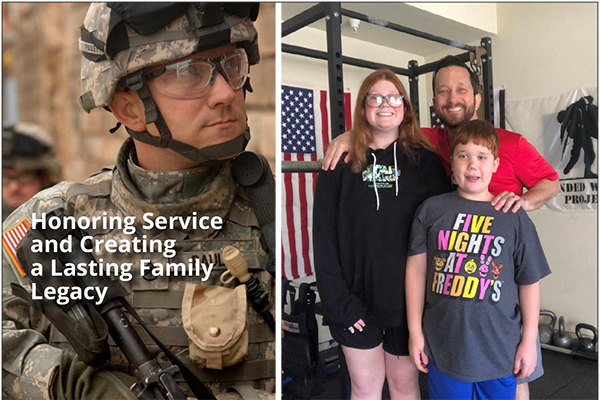 Veterans Day isn't just about the veterans themselves. Although the focus is on veterans, there are people behind the scenes making sacrifices, too. Families of veterans have learned to live without their loved ones for extended periods and how to care for these warriors when they return home.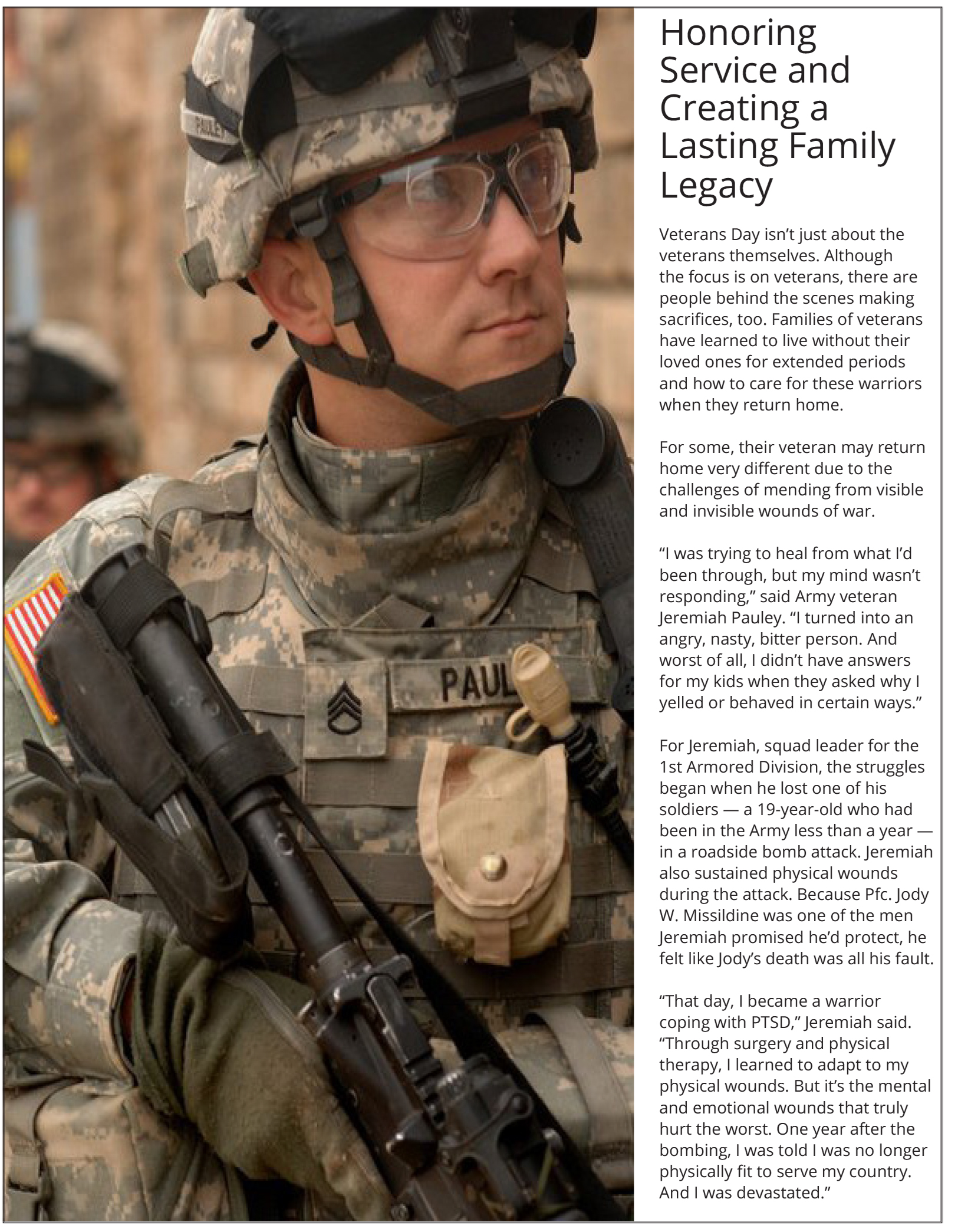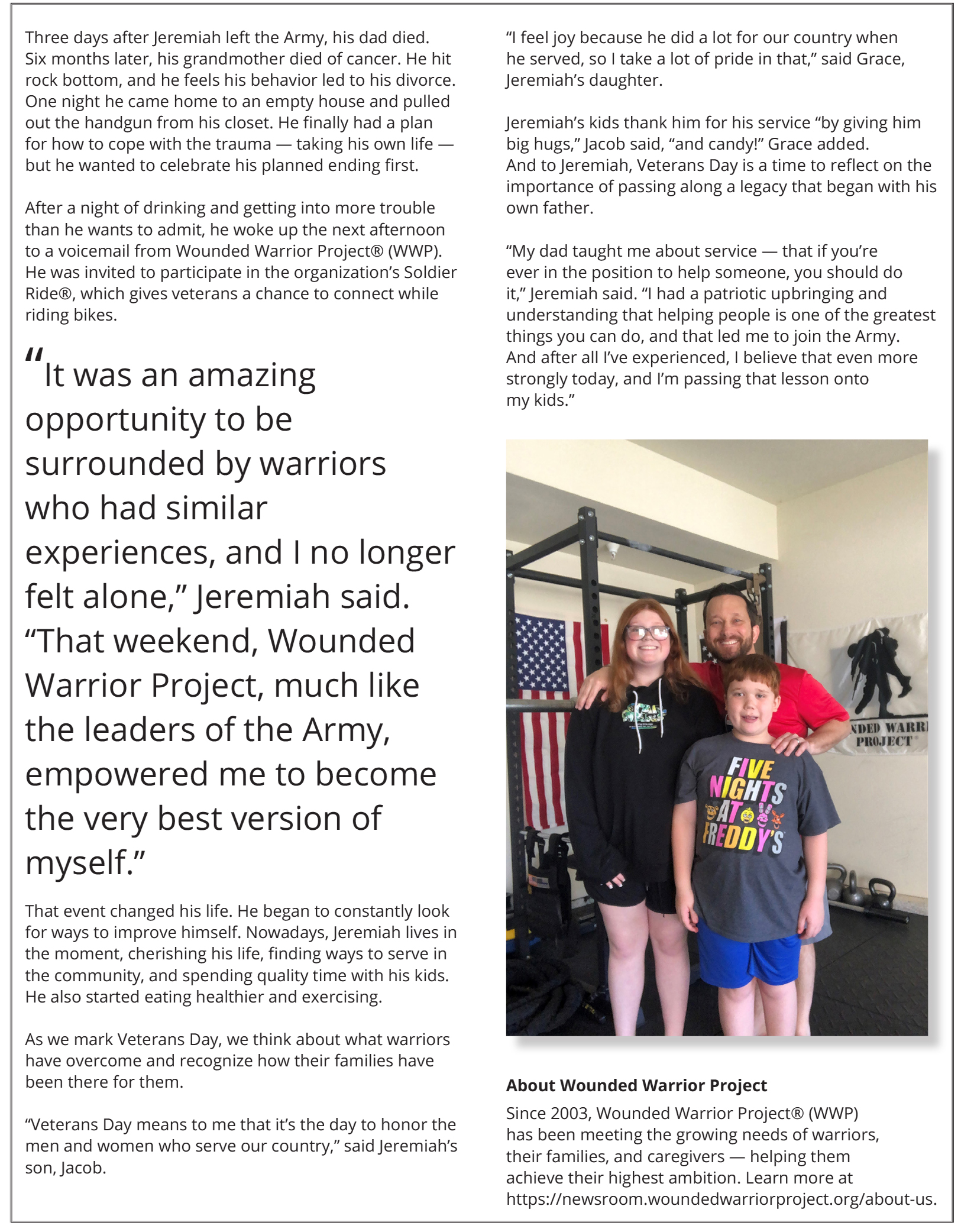 About Wounded Warrior Project
Since 2003, Wounded Warrior Project® (WWP)
has been meeting the growing needs of warriors,
their families, and caregivers — helping them
achieve their highest ambition.
Learn more at
https://newsroom.woundedwarriorproject.org/about-us
See direct link to issue >
Homeland Magazine Nov 2020