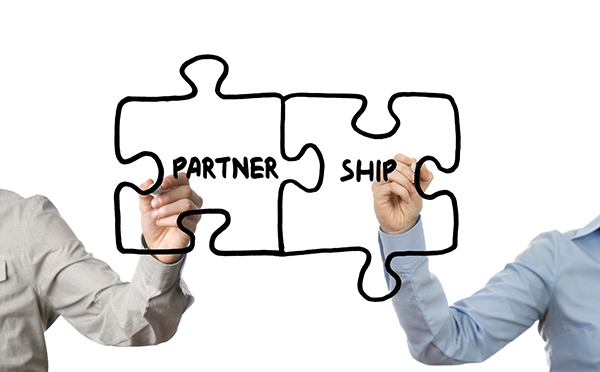 As a business attorney, I frequently encounter disputes between business partners, which can be easily avoided. Even the best of friends or close family friends should create and sign a business partnership agreement to avoid miscommunications and legal problems that can arise even when there's no disagreement.
A partnership agreement is a contract between partners that contains terms like the business's purpose, partner contributions and voting rights. The purpose of a partnership agreement is to protect the partner's investment in the partnership, clearly define the rights and obligations of the partners, and determine the rules of engagement should a disagreement arise among the partners. A well written partnership agreement should reduce the risk of disputes between the partners.
OWNERSHIP
A partnership agreement spells out exactly who owns what percentage of the business. A majority partner might take on more of the responsibility in exchange for more of the profits. A majority partner might ask for the opposite scenario, taking less day to day responsibilities in exchange for putting up a bigger investment and taking a larger share of the profits. If the business is sold, a partnership agreement decides who gets what.
CONTROL
When two partners who each own 50 percent of a company disagree, this can lead to problems that include one partner making decisions without consent of the other. Even when one partner is a majority owner, both partners can make decisions without approval of the other unless a partnership agreement limits that decision-making authority. An effective partnership agreement places limits on decisions either party can make or awards control of the business to one of the business to one of the partners. For example, the agreement might contain a clause that neither partner can spend more than a certain amount of money, add or change products or services, relocate the business, sell to a new partner, hire or fire key staff or close the business without the written approval of the other.
LIABILITY
Some partnerships are general partnerships with the partners sharing responsibilities and liabilities. Other agreements are limited partnerships with one or more partners acting as an investor with limited or no activity in the business and little or no liability. A partnership can protect partners who want to share in the profits without becoming actively involved in the operations and opening themselves up to legal problems, such as lawsuits or tax liens.
DISSOLUTIONS
When on partner wants to end a partnership, it can cause significant hardship on the other. A partnership agreement should lay out how the business can be dissolved or a partnership transferred. Partners often go into business together because they trust one another and enjoy working together. Some put a clause into their contracts that one partner may not sell his or her share to a third party without offering the original remaining partner an opportunity to buy out the other. In other cases, partners might need approval before they can sell to a particular party. Several partnership agreements protect partners in the event of the death of one partner. In many general partnerships, the partnership usually ends with the death of one of the partners. The remaining partners may draw up a new agreement. Some partnership agreements address the rights of heirs, with some agreements allowing the remaining partners to buy the shares of the deceased partner's interest, rather than allowing a spouse or child to become a partner. Partnership agreements can lay out who owns assets, such as the business name, customer list or other assets if the business is dissolved.
You have already put in the hard work to get your business up and running, don't let a simple and most often costly legal mistake cause you to lose it all.
For more information on how to legally protect your business please pick up a copy of my bestselling book:
'Go Legal Yourself' on Amazon or visit my website at www.golegalyourself.com
Disclaimer: This information is made available by Bagla Law Firm, APC for educational purposes only as well as to give you general information and a general understanding of the law, and not to provide specific legal advice. This information should not be used as a substitute for competent legal advice from a licensed professional attorney in your state.