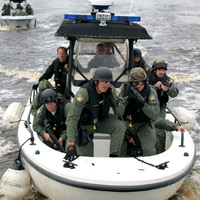 Work for Justice, Live with Honor

Choosing a career with JSO means that you believe as we do: law enforcement is a calling for ethical and honorable individuals. JSO offers employment opportunities in the following categories: police officers, corrections officers, court bailiff officers, civilians, police emergency communications officers and reserve officers.
We are processing applications for FL Certified AND Non-Certified Police positions at this time.
Police Officer. To be a Police Officer and a member of the Jacksonville Sheriff's Office law enforcement family means to be committed to hard work, be trustworthy and serve your community.Police officers. We hire ethical people who want the challenge of a demanding career and who will give the very best of themselves to our citizens. As a Police Officer, you will have many opportunities to develop skills and grow vocationally in a long term career. After completing two years in patrol, each officer has the opportunity to move to a different full time assignment or add specialty assignments that run parallel to their other duties.
Police Recruiters:
JSORecruiter@jaxsheriff.org
(904) 713-4870
Join JSO
The Consolidated City of Jacksonville and Jacksonville Sheriff's Office are Equal Opportunity/Equal Access Employers. For more information about Equal Employment Opportunity, visit www.dol.gov/dol/topic/discrimination/ or www.eeoc.gov.