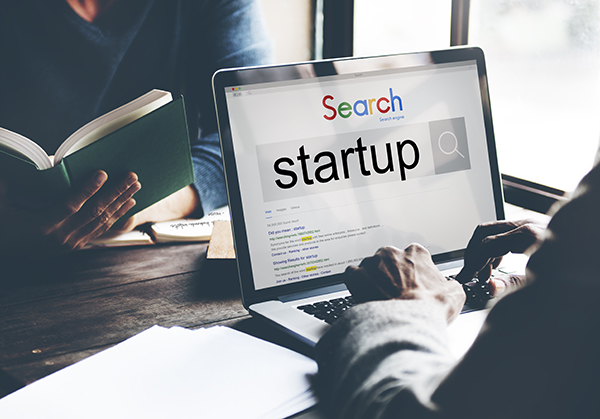 FACT – People with military experience tend to make excellent entrepreneurs.
Starting a business involves planning, making key financial decisions, and completing a series of legal activities. If you are a veteran or active military and you are thinking about taking the plunge into small business ownership, there are plenty of advantages available to you. Here are some tips to get you stated.
CONDUCT MARKET RESEARCH
Market research will tell you if there's an opportunity to turn your passion into a successful business. It's a way to gather information about potential customers. There are free useful tools you can use online to help get you started.
WRITE YOUR BUSINESS PLAN
Your business plan is the foundation of your business. It's a roadmap for how to structure, run, and grow your new business. You'll use it to obtain loans or raise money from private sources. There are thousands of business plans offered online but make sure you get the one that will help you get money for your business.
FUND YOUR BUSINESS
Your business plan will help you figure out how much money you'll need to start your business. If you don't have that amount on hand, you'll need to either raise or borrow the capital. Fortunately, there are more ways than ever to find the capital you need through veteran focused loans specific to veteran owned businesses.
CHOOSE A BUSINESS STRUCTURE
The legal structure you choose influences everything from day-to-day operations, to taxes, to how much your personal assets are at risk. You should choose a business structure that gives you the right balance of legal protection and benefits. You will need to choose a business structure before you register your business with the state. Consulting with business counselors, attorneys, and accountants can prove helpful.
CHOOSE YOUR BUSINESS NAME
It's not easy to pick the perfect name. You'll want one that reflects your brand and your passion. You'll also want to make sure your business name is not already being used by someone else. Do a google search for the name and check the state's business directory and if the name is available make sure you buy the domain first.
PROTECT YOUR BUSINESS NAME
Once you have settled on a name, you need to protect it. There are two different ways to register your business name. Incorporating your name as a business name protects you at a state level and trademarking your name protects you at a federal level. GET FEDERAL AND STATE TAX IDS You'll use your employer identification number (EIN) for important steps to start and grow your business, like opening a bank account and paying taxes. It's like a social security number for your business. APPLY FOR LICENSES AND PERMITS Keep your business running smoothly by staying legally compliant. The licenses and permits you need for your business will vary by industry, state, location, and other factors.
For more information on how to legally protect your business please pick up a copy of my book: 'Go Legal Yourself' on Amazon or visit my website at www.baglalaw.com
Disclaimer: This information is made available by Bagla Law Firm, APC for educational purposes only as well as to give you general information and a general understanding of the law, and not to provide specific legal advice. This information should not be used as a substitute for competent legal advice from a licensed professional attorney in your state.