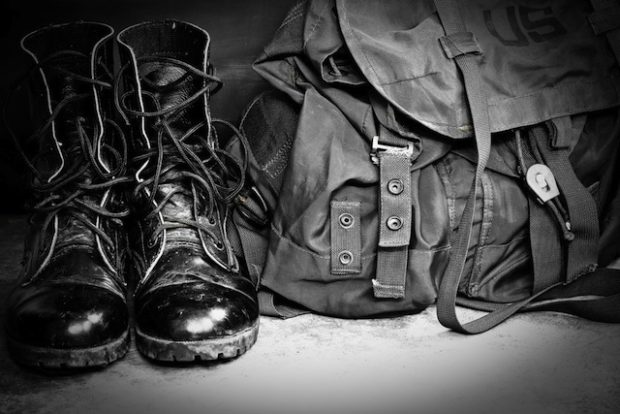 Returning to civilian life presents new opportunities—and challenges—for Veterans. Many Veterans look forward to life after the military because they can spend more time with family and friends and no longer have to worry about military structure or deployment. At the same time, transitioning out of the military may raise a lot of questions. You may wonder what you are going to do with this new phase of your life, or whether you will be able to find a job. You may think about going back to school, but not know where to start. Or you may miss the order and discipline of military life (compared with civilian life) and wonder if you will be able to adjust.
SUCCESSFUL TIPS FOR A CAREER TRANSITION
Build your professional network. Chances are you have many more military contacts in your network than civilian ones. If that's the case and you have an eye on a civilian career, then you should actively build a more diverse network while you're still in the military. Creating a professional profile online using a site like LinkedIn is a good place to start. Continuing to build your network will better prepare you for a career as a civilian.
REEL IN CIVILIAN EMPLOYERS WITH YOUR MILITARY EXPERIENCE
One of the challenges of switching from a military to a civilian career is finding a way to relate your military experience to the civilian workplace. Military occupational specialties are very different compared to what you'll find in corporate occupations, which means you may need to think differently about your skills and experience. For example, you may be accustomed to a military lingo that involves jargon, acronyms and terms a civilian employer would not understand. Of course, the same is true in civilian workplaces, so you may need to learn new ways of communicating.
If you're not sure how your military experience might translate into a civilian career, consider conducting informational interviews. While you can gather a great deal of information about a career
 by researching online or reading brochures and books, you'll gain far greater insight by communicating firsthand with someone with direct experience in the occupation you seek.
Always treat informational interviews as you would a job interview. You may not be actively in the running for a position, but you are making a professional impression, so you want to be sure it's a good one. Through your interviews, you'll likely discover a number of marketable skills and characteristics that make you an ideal candidate for a civilian career.

WHAT YOU SHOULD KNOW ABOUT MAKING A SUCCESSFUL TRANSITION
While there may be some uncertainty when you separate from the military and enter the civilian workforce, there is a lot you can do before that happens. The following tips can help you make a smoother transition. Get started early. Begin to think about your civilian career one to two years before your expected separation date. You'll need that time to assess your skills and interests, so you can research and align yourself with a civilian career that will be a good fit. You may want to further your education after you separate from the military. Talk with an ESO on your base to get more information.
Do your research. Your research involves more than gathering information about potential civilian career paths. It also involves tapping into what personally resonates with your passion and interests. Think about the elements of your military experience that sparked an internal fire, and then consider how that might be translated to a civilian career. Rather than focus on job titles, focus on the skills you want to use and the careers that will let that happen. If you are considering going back to school, look for universities that offer transfer credit for past military service or training, military benefits, scholarships or grants, and research the school's reputation in the military community.

Assess your skill gaps. If you've given yourself enough lead time, you'll have a better idea of the civilian career path you want to take, which gives you time to fill any skill gaps that may come up. When possible, seek additional military training and experience that might help you with your civilian job search. This may involve doing more than expected, but that extra effort can pay off when it's time to launch your civilian career.

Dust off your resume. Depending on your circumstances, you may never have created
a resume. Whether you have a resume or not, it's important to know that your military experience may not easily translate into a civilian career. For this reason, consider creating a functional resume that focuses on specific skills that will be of interest to a civilian employer, rather than a chronological resume that lists military job titles a civilian employer will not recognize or understand. Many universities have career services departments that can help you create a resume. If you decide to go back to school, take advantage of this perk and consult a specialist for help building your resume.
Work Ethic. Many military service members and veterans apply the structure and commitment from their training to the workplace.
Leadership. "Nearly all veterans have served in a leadership role in some capacity during their time in the military, so whether they are leading from the front or motivating others to achieve collaborative goals, veterans usually perform exceedingly well in a supervisory or managerial capacity.
Timeliness. Arriving on time is a key component of the military lifestyle, so being a veteran usually gives civilian employers confidence in your ability to be reliable.
Teamwork. The nature of military service often means goals are achieved through the collaboration of people. There are no lone rangers. This makes veterans excellent team players who demonstrate a sense of loyalty that civilian employers appreciate.

Technological Skills. Veterans tend to have a broad range of technical skills, or the ability to quickly pick up new technology. In the fast-paced civilian workplace, this kind of adaptability and innovation goes a long way.