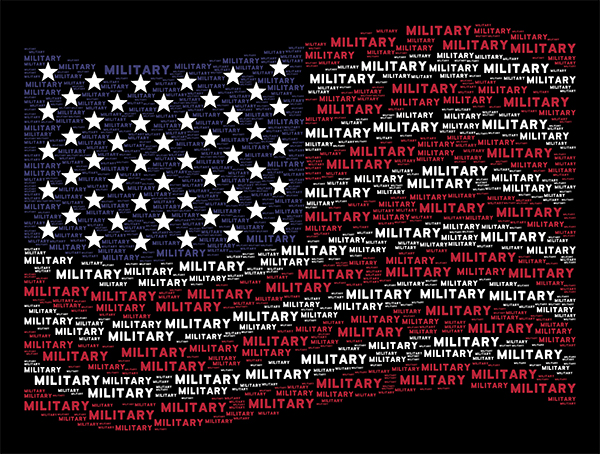 "Congratulations on your enlistment or commission.
We (DoD) promise to take care of your financial needs: descent but moderate pay, health care needs, life insurance needs, housing needs, and investment needs. You give us 110%, and we will make sure you are covered." This isn't actually said to a service member, but it is implied. "Do your job, and we'll worry about the rest." It puts the service member at ease and gives them a sense of security. Unfortunately, that can lead to a false sense of security unless you are educated on those benefits and have the knowledge to fully leverage them.
Here's an overview:
• THRIFT SAVINGS PROGRAM (TSP): This is the military's retirement plan, like a civilian 401k. Did you set up an account and is it Roth or traditional? Do you know the difference? Did you know can adjust the way the funds are allocated? Unless you manually adjust how your TSP is invested, the default option is known as the "G" Fund – "G" as in government securities investment fund. It is a "safe money" fund that has a low yield, which may be fine if you are aware of how slowly it will grow, but disappointing if you aren't. Are you enrolled in Blended Retirement System, and if so, are you contributing enough to get the maximum matching contribution from the DOD – a possible 5%? Don't leave money on the table.
• GI BILL: Do you have the Montgomery GI Bill (MGIB) – the one you paid into at $100/month for a year) – or are you eligible for the Forever GI Bill (Post-9/11)? Do you know the difference? Do you plan to use the education benefit or do you plan to transfer it to a dependent? A MGIB can't be transferred to dependents, and a Forever can. If transferring the benefit is what you want to do, then you must understand that to transfer requires at least an additional 4 years of service, a realization many
people have too late!
And, an added consideration, use of the benefit for a full-time education is accompanied by an E-5 with dependents stipend (whether or not you're and E-5 and whether or not you have dependents).
• Service Member's Group Life Insurance (SGLI)
Are you aware that your military SGLI coverage expires at retirement or separation from the service? You have the option to enroll in Veteran Group Life Insurance (VGLI) and can do so without medical underwriting within 120 days of your last service date. Because it is "guaranteed issue," it is really intended for those who can't get other coverage. In other words, because it is available to all servicemembers, it is very expensive. If you're healthy and have the option to get other insurance, the commercial market usually offers any number of options that cost considerably less.
Work with a financial planner to review your financial situation and understand your military pay and benefits. You don't know what you don't know, and the more you know, the better off your finances will be!
Lara Ryan and Daniel Chavarria work with a team and run a comprehensive financial planning practice that specializes in working with active duty, retired, veteran and military-connected individuals, families, and businesses.
They are not fee-based planners and don't charge for their time, but believe every servicemember needs and deserves a financial plan.
Lara.ryan@nm.com
(307) 690-9266
Daniel.Chavarria@nm.com
(702) 497-3264