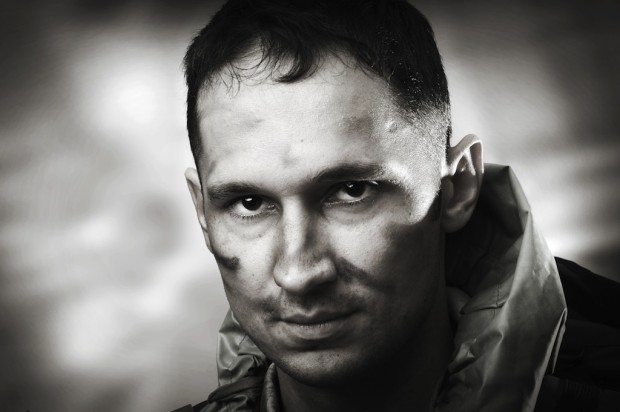 'Moving to Zero' is a new ethos to live by and a movement to eliminate suicide… I may die at the hand of another, but, lest it be to save another, I shall not die by my own hand – Ronnie Jo Stark
For many veterans returning home, a transitioning soldier is at a loss, living in doubt and in darkness, searching for a sense of belonging and wanting to be a part of something. Most suicides are a result of believing that there is no purpose or reason for existence. It starts with a thought and ends with an irreversible choice. If we can change or shift those thoughts, we can prevent that dismal outcome.
CEO and founder, Ron Stark, created 'Moving to Zero' from his own personal experience with depression. "Depression is real, depression is deadly and suicide is preventable," Ron states.
Ron Stark served our country and retired from the United States Navy in 1994. He holds a Bachelor of Science in Business Management from Christian Heritage College, and an MBA from the University of Redlands. Ron is a Certified Addiction Treatment Counselor and has served veterans and their families for over 21 years beginning at Vietnam Veterans of San Diego (1994-2000) and Mental Health Systems (2000-present). He is the 2012-2013 San Diego County Veteran of the Year, the 2013 CA Assembly 79th District Veteran of the Year, and he received the 2012 San Diego Psychological Association Local Hero Award.
Ron's personal ethos was developed through meditation and prayer, a decision on how he wants to live his life in service to others. He realized that this ethos can help veterans ingrain these simple principles into their own personal ethics to prevent suicide. Ron decided to create a movement that will change a cultural way of thinking about the terms of life and "how I'm going to live it, give it and how it can be taken, but not taken by me. A set of principles set in place way in advance, so that whenever a dark day comes down the road, taking my life is not an option."
The Moving to Zero vision is that A New Ethos will be posted at the entries, on the walls, and in the halls of every military command, squadron, and unit, and ingrained in the mind and soul of each military member, and proudly displayed by them during and beyond military service. Moving to Zero is a 100% veteran-owned company that exists to sell products and provide services and highlight resources to generate profits that will be given in the form of gifts, donations, and grants to individuals, programs, and organizations devoted to eliminating suicide among veterans.
One suicide a day is too many. The only acceptable number is Zero. We can help with suicide prevention by purchasing a plaque to display or as a gift for family and friends. Consider donating the New Ethos plaque to your local American Legion and VFW establishments to be displayed on their walls. A gift worth giving and an impactful reminder that life is worth living. www.movingtozero.com
By, CJ Machado-Photojournalist Homeland Magazine