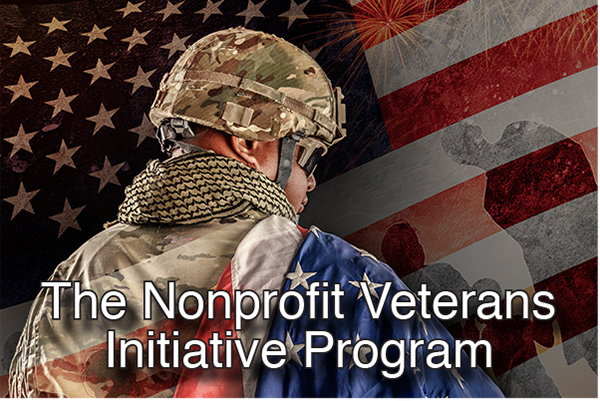 THE NONPROFIT VETERANS INITIATIVE PROGRAM
• FREE EDITORIAL SPOTLIGHT
Homeland Magazine, through the Nonprofit Veterans Initiative Program offers a FREE editorial spotlight to Veteran Organizations and Nonprofit Agencies that provide services, programs, assistance and employment opportunities. The editorial spotlight is a 2-page editorial spread with images and LIVE URL links. This is your editorial spotlight, it can include your mission, services, events, programs, donation opportunities, memberships, etc.
• HOW DOES IT WORK?
(1) The first thing to do is contact Homeland Magazine.
You can reach us at info@homelandmagazine.com or call (858) 275-4281
At this point we will review the editorial calendar and give you an option.
The month of your spotlight will depend on the availability. Please contact us ASAP to reserve your monthly position – we can work that out once we connect.
(2) The editorial spotlight is provided by your organization in a word doc. (*Homeland Magazine will layout the spotlight) *Some organizations will use their website to get the content and even add any new information (upcoming events, new programs, etc.,) that may not be listed on their website.
*If needed, we can send you some previous spotlights to get a feel of what an editorial spotlight looks like.
THE DETAILS
Word Count: The word count should be between 700-850 words. *Edited and ready to go.
(no need to format)
Images: Include Images with captions (if possible) and logo.
(please send images & logo separately – hi-res if possible)
Deadline Date: We will give you a deadline date to provide us with your material. (it's usually the 22nd to 23rd of the publishing month.)
*If you have any questions, we can work it out once you contact us.
——————————————————————————————————————————————————————————————————————————————-
• NONPROFIT MARKETING
"At-Cost" Marketing Positions and Nonprofit Transitioning Grant/Voucher.
Homeland Magazine can offer discounted "at-cost"" nonprofit ad space and a nonprofit $15,000 grant/voucher for eligible entities.
The Nonprofit Recruiting Grant/Voucher is awarded to those qualified entities who need affordable marketing/recruiting assistance in order to reach veterans, and active transitioning military personnel. The grant is offered to law enforcement agencies, educational institutions, government agencies, nonprofit organizations & qualified "for-purpose" businesses that specifically target/market/and offer services, programs to veterans & military personnel.
The Veterans Initiative Program has awarded over $500,000 in editorial spotlights and grant/vouchers to nonprofit organizations, law enforcement agencies, educational institutions and government agencies who specifically target, market, and offer services, education and employment opportunities to veterans & transitioning U.S. military personnel since 2014.
The Transitioning Initiative Program is 100% not-for-profit and funded by the National Board of Trustees (Homeland Publishing), local-national veteran advocates, retired military personnel, for-purpose sponsors and veteran-military private philanthropist.)
HOMELAND MAGAZINE is a veteran-focused national magazine, serving all veterans, military personnel with resources, support, mental health, transition and more…
For availability, and or details contact:
Mike Miller
Publisher/Editor-in-Chief
Editorial (858) 521-8306
Direct (858) 275-4281 (text available)
mikemiller@homelandmagazine.com
2023 Editorial Calendar