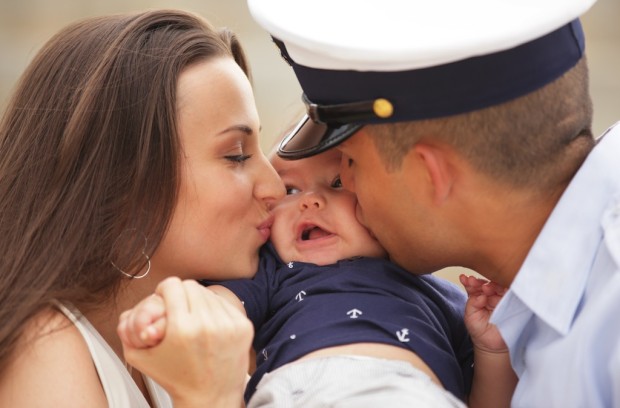 Our Wish For Military Families
To ring in the New Year, the staff of Homeland Magazine reflects on what military families may wish for 2016. While we all wish for health, prosperity, and good friends—military families see the greater picture: the world their service members defend.
We offer this list on behalf of the military families we serve and we promise to make these wishes a lasting reality.
We wish for sustained support of the programs and services that military families have come to rely on when faced with the uncertainties of military operations and separations.
We wish for access to quality health care for service members and families, for both mind and body, no matter what uniform they wear or where they live.
We hope our military children can have access to quality schools in a safe and caring environment wherever they are stationed.
We wish for military spouses to find fulfillment through educational opportunities and rewarding careers.
We hope military families, whatever their definition of family may be, can support and care for each other.
We hope our wounded service members can receive the care they need, and their caregivers the aid to help them heal.
We hope the families of the fallen will be consoled and receive some comfort from the benefits they are provided on behalf of a grateful Nation.
We wish the Nation would understand veterans' families have limited resources on which to rely, and when honoring the veteran we should also remember the family that supports them.
We wish communities would reach out, take time to appreciate the contributions of service members and families, and realize we are all neighbors who should care for each other.
We wish lawmakers could come together and pass thoughtful legislation to ensure service members have the resources they require to do their jobs, and provide military families with the programs and services they need to support their service members.
And we wish for peace in the world and in our families, for this year and the years to come.
– Homeland