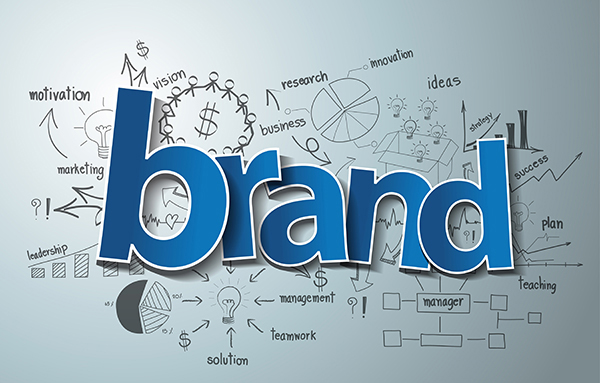 Personal Branding and YOU
Back in the day you would visit your favorite retailer or service provider in person. Transactions were personal, and you knew the seller well. Your parents may even have done business with this person. Much of that has changed, although not entirely. You may still know your grocer, hairdresser, or family attorney. Fast forward to today. Many companies are vying for your business. The locus of control has shifted from the seller to the buyer (an important transformation). Your buyer has infinite options both near and far. How are you going to break through the clutter and get noticed? Personal Branding!
Personal Branding is a Strategy.
Personal Branding rests on the fact that people do business with people, not companies. People buy from people they trust and like. PB can be done affordably, no matter how small your business.
Personal Branding causes buyers to arrive at your door pre-sold on you and whatever you're selling. So, if you don't like selling, Personal Branding could be for you.If people like you, they infer that they can trust you. As the marketer for your business it's your job to control perception and make sure you and your company are trusted. The number one way to do that is to get out front and be the face of your business…the owner, the boss, the decision maker.
Think of all the brands on the market where you think you know the face of the business, which, by the way, can be fictional –
• The Energizer Bunny (Watch how his personality is changing with the times)
• Tony the Tiger ("They're grrrrrreat!" hasn't changed since 1952)
• Colonel Sanders (No longer fried…or old)
• Jack-in-the-Box (Walking around with an attitude and memorable voice)
• Mr. Clean (Your mom trusted him, why not you? He has changed too)
• Flo (From Progressive Insurance, uses humor which lowers objections and makes them likeable)
• Oprah Winfrey (The all-time queen of Personal Branding)
• Martha Stewart (a jailbird who knows how to cook and decorate)
Stop Hiding Behind Your Business.
It's actually pretty easy to create your own Personal Brand. It doesn't happen overnight (unless you have a big budget to throw at it), but if you're consistent, it builds over time.
I don't necessarily mean for you to become "famous." There are many people you've never heard of who are "outstanding in their field," which is where you want to be. Here are a few of the steps to get you started–
1. Get A Great Personal Photo Taken. This is where many business owners stumble. Be shy and lose. This should not be a head in a box (which we in marketing call a tombstone). It should be staged with props if they apply to make you seem active. Have the background dropped out so you look more "real." Cost: Under $200 and it will last you for many years.
2. Get Out There & Network. All things being equal, the most visible competitor wins. Visibility builds credibility. The more people who know you, the better.
3. Make Friends in High Places. Get known for your leadership qualities. Chair a committee. Look for opportunities to raise your profile.
4. Think Narrow. Who makes the most money? Specialists. You can't be everything to everyone. The more you concentrate, the more potent you become.
5. Publish & Speak. Educating your target market will pay off. Publish through a blog, online articles via social media, and even a self-published book (which makes you an "author"). Speaking will open doors and result in referrals.
6. Create a Mind-Blowing Website. Your internet presence is the center of your business marketing. Visitors will judge you by the quality of your site and make assumptions about your competence. Be sure and pepper it with images, including that Personal Branding photo of you.
For the best book I know of, read Harry Beckwith's You Inc. Articles on Personal Branding abound on the internet.
I suggest you take a look at the fiollowing:
• https://blog.rebrandly.com/personal-branding-examples/
• https://www.kyliegarner.com/personal-branding-examples/
• https://www.milesanthonysmith.com/blog/personal-brand-statement-examples
There are many more…
google it.
By Vicki Garcia
Vicki Garcia is the Co-Founder of Operation Vetrepreneur & President of Marketing Impressions, a 30+ -year- old marketing consulting firm. Apply to join Operation Vetrepreneur's FREE Think Tank Groups at www.veteransinbiz.com or visit www.operationvetrepreneur.vet for more info.