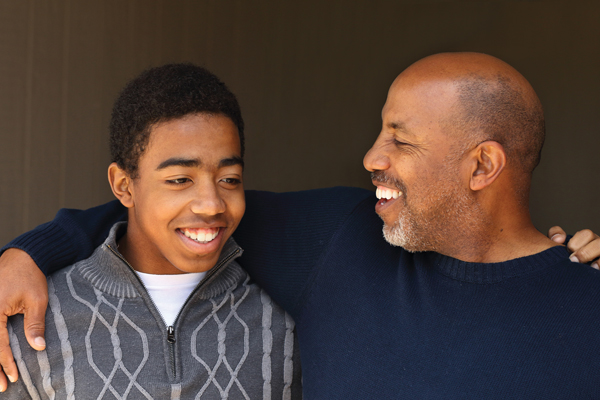 Promoting Youth Entrepreneurship in Our Military Communities
It has been my experience that today's youth and especially those coming from a military environment tend to start businesses in areas of personal interest including types of businesses that represent a rewarding aspect of their lives, which result in businesses that are full of innovation, out of the box ideas that hit a home run!
I find it amazing that many of the students who have participated in business programs through their schools or community have little or no interest in limitation, but a huge interest in helping the world be a better place. They want to create products that help the elderly, people in pain and on and on. What drives them? Money is not the motivating factor but the social impact their ideas will have on society is.
I had the pleasure of experiencing one the most remarkable business plan presentations from a group of Jr. High School students on "The process of starting a business" it was clear to me that these young students were prepared with the knowledge and passion needed to be an entrepreneur. I realized that these entrepreneurial kids could not do it alone, they needed assistance, mentorship and guidance and most of all our support. Here is how we can help.
"Promote an Entrepreneurial Environment": In order to promote entrepreneurship, the birth of new ideas, we need to have an "Entrepreneurial Mind-Set" – a way of thinking that perceives entrepreneurship as a "New Opportunity", a way to find and create new solutions to old problems or new solutions to new problems. Having the right mind-set will encourage the right environment that welcomes entrepreneurs and their entrepreneurial ideas.
• Allow kids to try: With the understanding that mistakes and or failures are just part of a business cycle. They are nothing more than opportunities to try something in a different way.
• Provide resources: Be ready to invest time and money in a few tools, resources and or training.
• Create a platform of business opportunities: Connect with businesses and organizations in the community to bring potential opportunities to the youth encouraging them to learn as well as contributing to a business. This creates a work ethic and encourages self-esteem. These opportunities could include: creating a website for a local church or soccer club, selling items on amazon.com, or designing a flyer about the local Farmer's Market. There are so many ways we can engage and use the creativity and skills of our youth to foster entrepreneurship.
• Make kids be accountable and responsible for money earned: It is important that they learn how to manage money. This becomes a crucial skill as the business grows "Encourage and Coordinate Presentations to Potential Customers: Coordinate and schedule presentations with potential buyers such as local store owners, the local flower shop, the local coffee shop, etc. Selling is a skill that when provided that will greatly benefit our young business owners.
• Be a mentor or a business coach: Ment¬¬ors are key to the success of these young entrepreneurs. Mentors/business coaches are essential to the development of business ideas and business concepts. Mentors/business coaches help by guiding and directing the business process, brainstorming ideas and identify solutions to potential obstacles.
"Establish a Youth Entrepreneurship Program":
Creating a Youth entrepreneurship program is easy. Youth programs can be located at a local school or at a city organization. It only needs to have one coordinator a group of passionate teachers, parents and/or volunteers who will be committed to developing programs and projects that will help students "test drive" their ideas. The program must establish a partnership with the local business community to help support and encourage the program.
Here are some ideas of projects that are fun to organize and very effective in helping students discover their entrepreneurial potential:
1. "Business Idea Pitch It Competition": This project allows for students to present their business idea in front of a panel of judges providing constructive feedback.
2. "Take it to the Market": This gives a group of students the experience and skills to create and implement a sales strategy for a product or service as well as identify its market potential.
3. "Marketing Plan Competition": The business community submits a "Project" for a group of students to work on. These are real life scenarios/issues that students help identify solutions to solve the problem.
4. Invention and Innovation: Students submit "a prototype" of an idea or product that currently does NOT exist, but could be created and possibly developed. Students showcase their prototype in front of a panel of judges.
In Summary, the youth of today have an amazing entrepreneurial and philanthropic spirit, an unlimited source of ideas and a potential for greatness. Let's come together and see that we create "opportunities" that can be presented to our next generation of Entrepreneurs to encourage their greatness.

Joseph Molina,
Executive Director, Veterans Chamber of Commerce
www.vccsd.org
veteransccsd@gmail.com