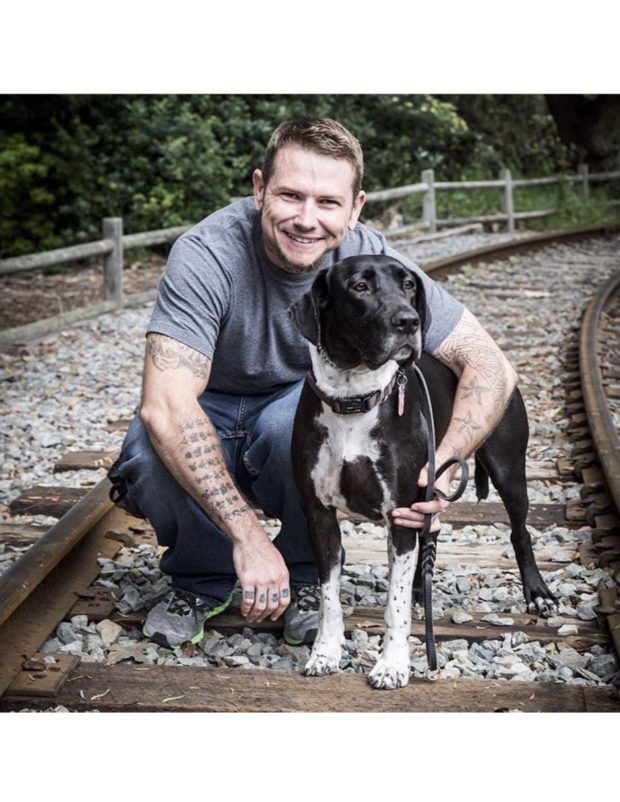 Shelter to Soldier Enters 2017 with Plan to Advance Mission in the New Year
Happy New Year to all of our veterans and canines in service! Shelter to Soldier had a record number of veteran and shelter dog graduates in 2016, and as they reflect on their past accomplishments, they look forward to 2017 with great enthusiasm. Shelter to Soldier has hired two additional full-time dog trainers in order to keep up with the pace of veteran inquiries that arrive on a daily basis. Furthermore, Shelter to Soldier experienced tremendous growth during 2016 due in part to benevolent corporate sponsors, and has implemented growth protocols for 2017 that will enable them to serve as many veterans and shelter dogs as possible, therefore advancing their mission of "Saving Lives, Two at a Time".
Every 69 minutes a US veteran commits suicide and every day, 3200 dogs are euthanized nationwide. Shelter to Soldier adopts dogs from rescues and helps save veterans from the perils of mental injury associated with traumatic combat experiences. The healing impact that a highly trained service dog provides for psychological treatment for US Veterans improves their overall quality of life, personal relationships, confidence and sense of security.
Many Shelter to Soldier veteran recipients graduated successfully with their service dogs during 2016 and below is a recap of the partnerships that allowed Shelter to Soldier to serve their needs during 2016.
USMC Veteran Liz Carmouche (Ret) and STS service dog "Charlie" were sponsored by Schubach Aviation and graduated together this fall. Schubach Aviation also sponsored US Navy Veteran Karen Miller (Ret) and STS service dog "Seven" in partnership with FINE Magazine. Schubach Aviation is an exclusive charter flight service headquartered at Palomar Airport in Carlsbad, California and FINE Magazine is a San Diego-based luxury print/online publication that has supported Shelter to Soldier for many years. www.schubachaviation.com, www.finehomesandliving.com
USMC Veteran Rickey Mendez (Ret) and STS service dog "Plato" were sponsored by Plato Pet Treats, a California-based health-conscious pet food company that sources pure ingredients for their pet treats that are free of sugar, fillers or artificial additives. www.platopettreats.com.
US Army Veteran Mason Crosslin (Ret) and STS service dog "Griffin" were honored to be sponsored by Griffin Funding, a VA home loan specialist headquartered in San Diego, California, that offers 100% financing on residential loans for veterans, as well as refinancing, debt consolidation and home equity loans. www.griffinfunding.com. Griffin Funding has sponsored a second dog, "Meisha", who is currently in the Shelter to Soldier service dog training program, in addition to a third sponsorship made in October to sponsor a service dog in 2017 that has not yet been adopted.
US Army Veteran Chris Meyer Ontiveros (Ret) and STS service dog "Jade" graduated with flying colors at the Poway Veterans Park thanks to the generous sponsorship of Integriv. Integriv is a San Diego-based leader in providing innovative IT solutions through customized approaches for businesses. Integriv has sponsored a second dog, "Luna", currently in handling training with her US Veteran Jeremy Engle and expected to graduate the program within the first two quarters of 2017. www.integriv.com
US Army Veteran Jonathan Marroquin (Ret) and STS service dog "Berkeley" graduated together on Veterans Day this year, thanks to the generous sponsorship of Berkshire Hathaway Home Services Calabasas office, who specialize in residential real estate brokerage transactions, and Berkshire Hathaway Home Services Los Angeles Charitable Foundation. www.berkshirehathawayhs.com
Shelter to Soldier is supported solely through charitable contributions from corporations, charitable foundations and private individuals. The cost of a dog's journey through the program is $12,000 and includes adoption, safe housing fees, medical care, training, equipment, food, grooming, treats, toys, supplements, testing and certifications, liability insurance, handler training, and graduation materials for the veteran.
Shelter to Soldier Founder, Graham Bloem, is the recipient of the prestigious San Diego 10News Leadership Award and Shelter to Soldier is accredited by the Patriots Initiative and a Gold Participant of GuideStar, the preeminent non-profit accreditation organization in the U.S. Graham is also the recipient of the 2016 Waggy Award for Community Service from the TailWaggers Foundation headquartered in Los Angeles.
Shelter to Soldier service dogs help US Veterans integrate back into society and find their purpose, often for the first time since their military service. Visit www.sheltertosoldier.org for additional information or call 855-CUS-TMK9 (855-287-8659) for a confidential interview regarding eligibility. Shelter to Soldier's 5th Annual fundraising event will be held on September 9, 2017 in Rancho Santa Fe, California.
By Eva M. Stimson