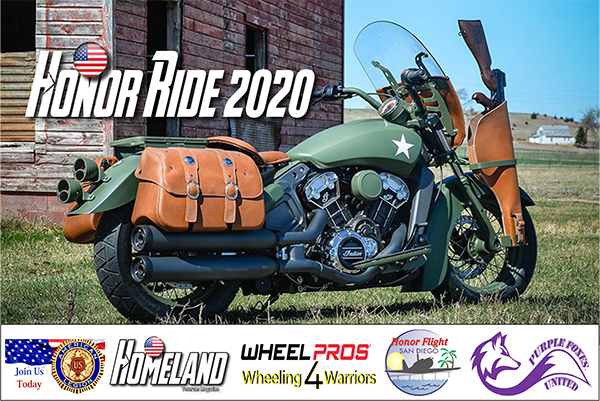 HONOR RIDE 2020
Cross-country Ride in collaboration with the "Run for the Wall" and TAT Veterans Tour to benefit American Legion Post 416 "Save Our Legion" campaign and Honor Flight San Diego.
Character LT Williams with the Purple Foxes United Project will travel across our great nation to place dog tags as feathers on her steel wings representing the POW/MIA's from Vietnam to REMEMBER those who gave it all for freedom.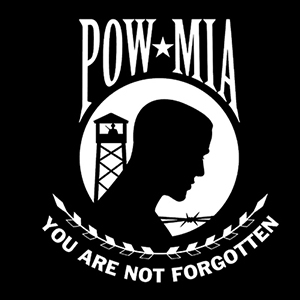 In memory we honor them, in service we remember them.
Lest we never forget the sacrifices our veterans have made on behalf of our Freedom.
The kick off for HONOR RIDE 2020 will be held at the American Legion Post 416
SAVE THE DATE: Sunday, May 10, 2020
To read about the Purple Foxes United story that inspired the creation of the wings, please visit:
www.PurpleFoxesUnited.com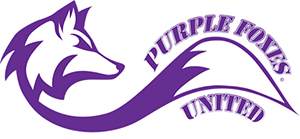 In collaboration with:
www.runforthewall.org
https://www.pow-miafamilies.org/
————————————————————————————————————————————————————————————————————-
HONOR RIDE 2020 and TAT VETERANS TOUR is made possible by the generous support of our veteran community and sponsorship.
THANK YOU


TAT – TransAmerica Veterans Tour
US Army veteran and Founder of Wheeling4Warriors, J. Joseph Kitt, "Roamin Joe," will be leading the Wheeling4Warriors, (W4W) TransAm Veterans Tour in 2020. Roamin' Joe will ride a BMW R1250GSA cross-country on the TransAmerica Trail (TAT) raising money and awareness for worthy veteran's organizations. One of W4W's goals is to raise in excess of $150,000.00 for the American Legion Post 416 "Save Our Legion" Campaign in Encinitas, CA along with many American Legion posts along the route and the Motorcycle Relief Project.
What started out as a solo endeavor by a US Army veteran, has turned into a coordinated effort by several enthusiastic supporters and sponsors such as WHEELPROS and WEST 38 MOTO and has now become a team of people and resources to help complete the mission. "The tremendous support received so far has launched this project into much more than I could have anticipated or accomplished alone. The Title sponsors Wheel Pro's, West 38 Moto and Wheeling4Warriors have made a commitment to our Veterans and demonstrates by their example that businesses small and large recognize the sacrifices made for them by the men and women who have made the ultimate commitment to our country. When they heard about the project, none of these organizations hesitated for a second to jump in and make things happen." Joe expressed gratefully.
Created by Sam Correro beginning in 1984, the TransAmerican Trail, (TAT) is a network of public backroads and trails spanning over 5,000 miles from North Carolina to the Pacific Ocean in Oregon.
Since 1984, Sam has been riding, updating and expanding the TAT so that it now has extra segments added to the original. These extra segments are from West Virginia and include loop backs through Idaho, Wyoming and South Dakota currently. It looks as though the TAT will eventually be a loop. However, the plan for this project will be the original TAT going straight with the added stretch between Cape Hatteras NC and the Blue Ridge Mountains where the TAT begins.
To stay involved with the progress of the project and to track the ride: (please click the Honor Ride 2020 at www.HomelandMagazine.com)
————————————————————————————————————————————————————————————————————-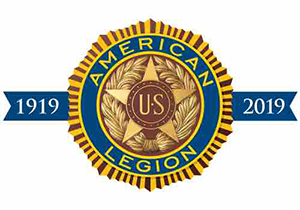 "SAVE OUR LEGION"
American Legion Post 416
The San Dieguito American Legion was established in 1931 by World War I Veterans as a sanctuary and meeting place to help them deal with the horrors of that war. The San Dieguito (little San Diego) area spans from Carmel Valley through most of Carlsbad and inland to Black Mountain. For the last 90 years this facility has served veterans, family members and the community as a whole through charitable donations and volunteer efforts.
Today the building and attached structures are falling down and in dire need of repair; in fact, replacement is the best alternative. Hence, the Legion formed a "Operation Phoenix" committee.
This committee is charged with raising the funds to rebuild the Legion into a state of the art Veterans Resource meeting/community center to allow the Legion to continue the legacy of serving Veterans and their families as well as active duty personnel in the area.
You are welcome to review the currently proposed plans and drawings on our website.
Proceeds from "Rebuilding Campaign" will fund the rebuilding of our post building to enable us to continue and even improve support for our Active Duty, Veterans and their Families.
Our Hometown American Heroes!