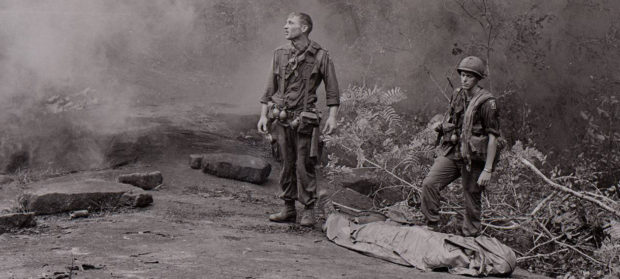 Award-winning filmmakers Ken Burns and Lynn Novick are coming to San Diego's historic Balboa Theatre for an advance preview screening featuring selections of their latest collaboration, "The Vietnam War."
The May 16 screening event is free and open to the public, and is a part of the GI Film Festival San Diego. Please consider helping us promote this event with two of the most esteemed documentary filmmakers of our time. San Diego is home to one of the largest populations of refugees, veterans, and peace activists from the era. With both Lynn and Ken expected to attend, organizers look forward to presenting a compelling night of film, history, and dialogue.
In an immersive narrative, Burns and Novick tell the epic story of the Vietnam War as it has never-before been told on film. THE VIETNAM WAR features testimony from nearly 100 witnesses, including many Americans who fought in the war and others who opposed it, as well as Vietnamese combatants and civilians from both the winning and losing sides. The result is an 18-hour documentary will air in Sept. 2017 on PBS stations nationwide.
Tickets for the screening event are open and available at www.GIFilmFestivalSD.org. Event organizers will also make tickets available to partner organizations including USO San Diego, Veterans Museum at Balboa Park, the San Diego Chapter of the Vietnam Veterans of America, San Diego Veterans Coalition, Little Saigon San Diego Foundation, San Diego Public Libraries, and university campuses.