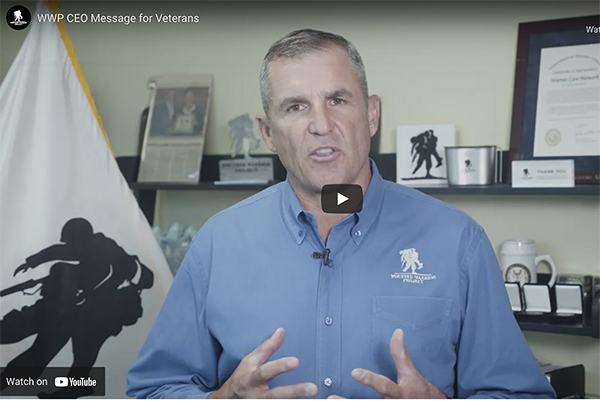 You Are Not Alone During This Challenging Time
With the rapidly changing situation in Afghanistan, we understand that many warriors are experiencing a wide variety of emotions: concerns, confusion, anger, frustration, and sadness. We encourage the warriors we serve to seek out any resources or help that you may need.
If you are struggling with thoughts of suicide and need to talk confidentially with someone, please contact the 24/7 Veterans Crisis Line at 1-800-273-8255 and press 1. You may also chat online or text 838255. If you are in immediate danger of hurting yourself, please call 911 or go to the nearest emergency room. Remember, you are not alone. Wounded Warrior Project® (WWP) remains by your side.
Please do not wait to connect with loved ones, colleagues, friends, or fellow warriors. Being there for one another is critically important, and you may never know who is struggling and needs a helping hand or friend to talk with. One of the most remarkable things about the veteran community is the sense of camaraderie forged in the fires of shared experiences in the service of this nation. That community is strong and resilient and is needed more than ever right now.
WWP CEO Message for Veterans
You Are Not Alone During This Challenging Time
Full Story
Watch on Youtube