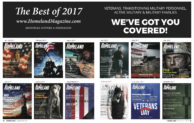 The Best of 2017 HomelandMagazine.com VETERANS, TRANSITIONING MILITARY PERSONNEL, ACTIVE MILITARY & MILITARY FAMILIES Resources, Support & Inspiration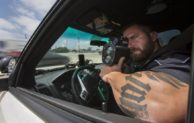 Military Service Spawns Careers in Law Enforcement and Life of Service Quite understandably, many American military veterans often gravitate to a career in law enforcement when the time comes to rejoin the civilian workforce....
There is extraordinary excitement for military veterans to return to institutions of higher learning to get an undergraduate or a graduate degree. For many veterans, successfully completing an undergraduate degree marks the...
TRANSITIONING MILITARY (CAREERS & EDUCATION)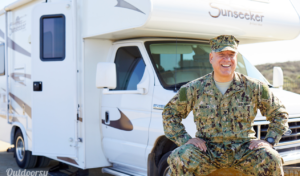 For​ ​21​ ​years,​ ​Eddie​ ​Macias​ ​served​ ​in​ ​the​ ​US​ ​Navy​ ​as​ ​a​ ​Master​ ​at​ ​Arms​ ​First​ ​Class​ ​Petty Officer.​ ​"I​ ​loved​ ​it,​ ​and​ ​sometimes​ ​wish​ ​I​ ​was​ ​still​ ​active​ ​duty,"​ ​he​ ​says​...

Returning to civilian life presents new opportunities—and challenges—for Veterans. Many Veterans look forward to life after the military because they can spend more time with family and friends and no longer have to worry...

One of the greatest challenges of leaving active duty is to create a comprehensive and detailed career transition plan for your next career. There are a great many considerations, such as where to live, occupations to choose...
Resources, Support & Inspiration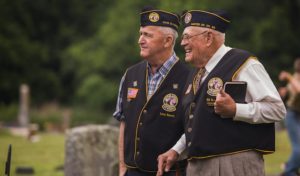 Oklahoma veterans prove it's never too late to honor brothers-in-arms It was purely by chance that, in the spring of 2015, Oklahoma veteran Mike Walters uncovered an unintended oversight in the handling of military grave...

County Veteran's Service Offices (CVSO) can be found in EVERY county nationwide and are a one-stop-shop for all veterans and their families. These CVSO's can assist the veteran with starting a disability claim, to assisting a...

Resources for Veterans African American Post Traumatic Stress Disorder Association www.aaptsdassn.org Phone: 253-589-0766 Fax: 866-322-0766 E-mail: tacomaptsd@earthlink.net America's Heroes at Work...