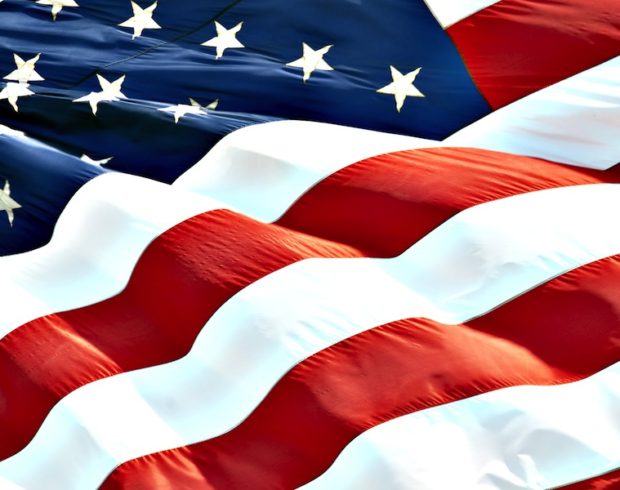 Enduring Heroes to Honor Local Soldiers of the Iraq, Afghanistan and Wars on Terror with a Significant and Permanent Monument in Pasadena
Pasadena, CA – May 2017 – Enduring Heroes, a group of Pasadena-area residents and Gold Star families, will dedicate a permanent tribute to local soldiers who have given their lives in Iraq, Afghanistan and the Wars on Terror on Memorial Day (Monday, May 29). Located at the corner of Colorado and Orange Grove in Defenders Park, the Enduring Heroes Memorial will feature an eight-foot bronze sculpture of a combat soldier triumphantly holding the American flag. Christopher Slatoff, noted local artist, sculpted the piece, using inspiration from the stories of the local Gold Star families.
"We're proud to see Pasadena take a leadership role in building awareness, education, and gratitude for our soldiers who gave their lives to protect our Nation," said Shelly Lowe, Enduring Heroes Steering Committee Chairman. "We thank the strong and diverse group of individuals who came together to support this monument and who saw the need to honor our local soldiers."
The monument pays tribute to soldiers from Pasadena and its neighboring cities – Altadena, La Canada- Flintridge, and San Marino. These four cities and their citizens are closely connected in numerous civic and philanthropic pursuits making it equally fitting to band together to honor local warriors.
The following local soldiers' names will be recognized and inscribed on the Enduring Heroes Memorial:
• Army First Lieutenant, Todd J. Bryant, 23 – Khaldiya, Iraq, 10/31/03
• Marine Second Lieutenant JP Blecksmith, 24 – Fallujah, Iraq, 11/11/04
• Marine Lance Cpl, Dion M. Whitley, 21 – Ramadi, Iraq, 6/15/05
• Marine Lance Cpl, Sergio H. Escobar, 18 – Ramadi, Iraq, 10/9/05
• Army Reserve Specialist, Carla Jane Stewart, 37 – Tallil, Iraq, 1/28/07
• Army Specialist, Adam J. Rosema, 27 – Baquba, Iraq, 3/14/07
• Army Private First Class, Cory F. Hiltz, 20 – Baghdad, Iraq, 6/28,07
• Marine Lance Cpl, Rogelio A. Ramirez, 21 – Al Anbar Province, Iraq, 8/26/07
• Army Specialist, William J. Gilbert, 24 – Sanjaray, Afghanistan, 5/14/13
• Army Green Beret SSG, Scott R. Studenmund, 24 – Gaza Village, Afghanistan, 6/9/14
• Army Sergeant, Joseph F. Stifter, 30 – Al Anbar Province, Iraq, 1/28/16
"The Enduring Heroes Memorial and Dedication will honor these young men and women who stepped into the breach to keep this Nation free and independent and who made the ultimate sacrifice to ensure that freedom," said Ed Blecksmith, Gold Star Father of JP Blecksmith & USMC Veteran.
The Memorial Day Dedication of the Enduring Heroes Memorial will take place on Monday, May 29 at 3 P.M. in Defenders Park with Gold Star families, friends, donors, local government and business leaders of Pasadena and community members in attendance. The Dedication will feature remarks from:
• Gold Star father, Ed Blecksmith, USMC Vietnam Veteran and father of JP Blecksmith, USMC 2nd LT, KIA, 11/11/04, Iraq
• EH Committee Chair, Shelly Lowe
• Pasadena Mayor, Terry Tornek
• Congressman Adam Schiff
• KEYNOTE SPEAKER: Lt Col. David Diamond, who serves as the Special Assistant to the Asst. Secretary of Defense for Special Operations at the Pentagon, will provide the keynote remarks at the Dedication on May 29. Diamond has been combat deployed seven times and has a keen understanding of our Nation's heroes and veterans. In September 2016, Lt. Col. Diamond was awarded the rarely given "Soldiers Medal" by Senator John McCain and Secretary of the Army, Eric Fanning for distinguishing himself through heroism at the Boston Marathon bombing.
A short film for the public dedication of Enduring Heroes Memorial Day event for Pasadena's fallen servicemembers of the Global War on Terror.
https://youtu.be/Tf_-VhaQ-3Y
Clearing Barrel Productions
About Enduring Heroes
Enduring Heroes (EH) pays permanent tribute to warriors from Pasadena and neighboring cities who have given their lives in Iraq, Afghanistan and the Wars on Terror. EH also enables the city to take a leadership role in building awareness for the Armed Services. The EH Committee is led by a dedicated group of Pasadena-area residents and Gold Star families – all who saw the need to honor local sons and daughters who gave their lives. EH is a fund of the Pasadena Community Foundation, a tax-exempt public charity that acts as a fiscal sponsor to provide a vehicle for the generous and broad donor support for the monument.
Kathryn Mgrublian
kmgrublian@gmail.com
626-818-6543
http://www.enduringheroes.us/