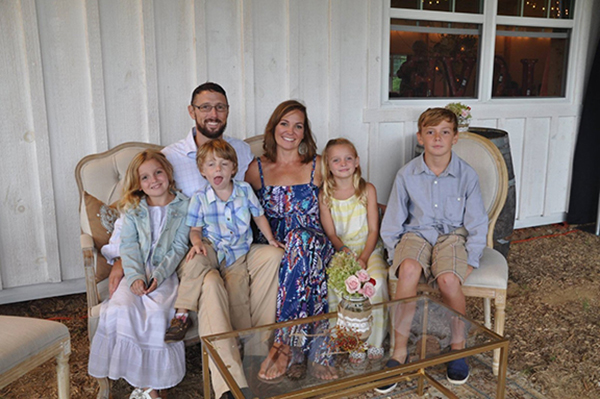 A Youth Caregiver Lights the Way for Acceptance, Awareness of PTSD
Month of Military Child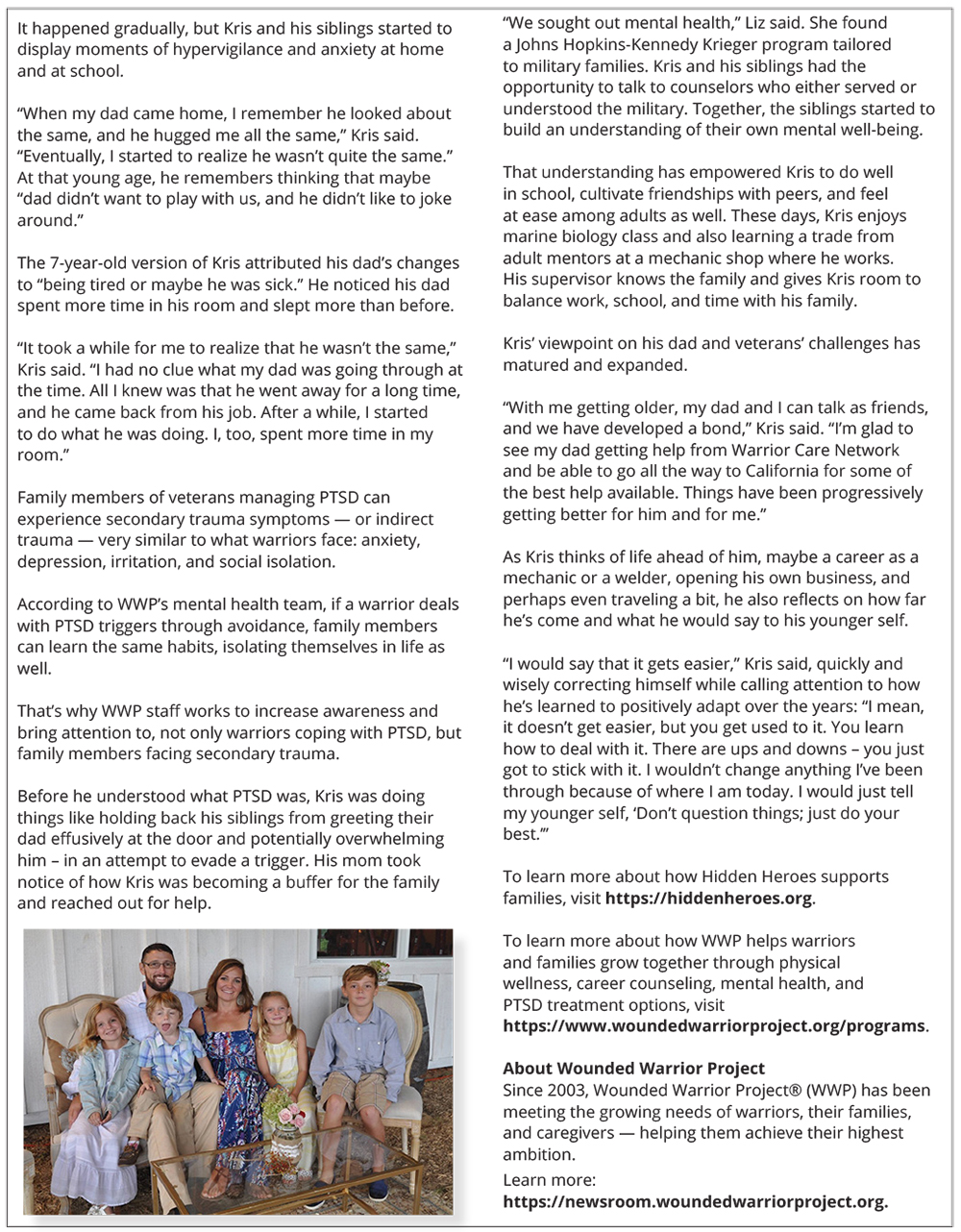 To learn more about how WWP helps warriors and families grow together through physical wellness, career counseling, mental health, and PTSD treatment options, visit
https://www.woundedwarriorproject.org/programs.
About Wounded Warrior Project
Since 2003, Wounded Warrior Project® (WWP) has been meeting the growing needs of warriors, their families, and caregivers — helping them achieve their highest ambition.
Learn more: https://newsroom.woundedwarriorproject.org.
See direct link to article >
Homeland Magazine – April 2022 (Page 22-23)