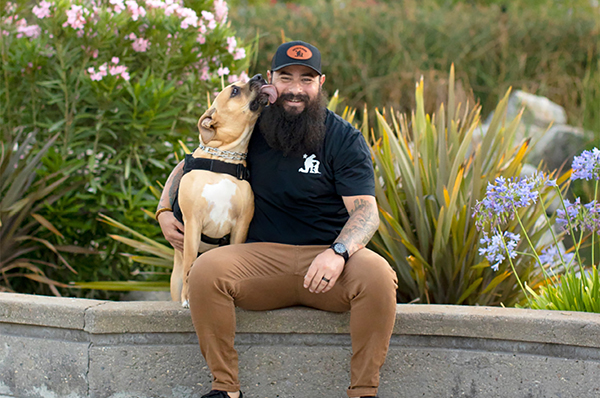 Shelter to Soldier Veteran-Graduate Dustin Potash Appointed Veteran Advocate and Case Manager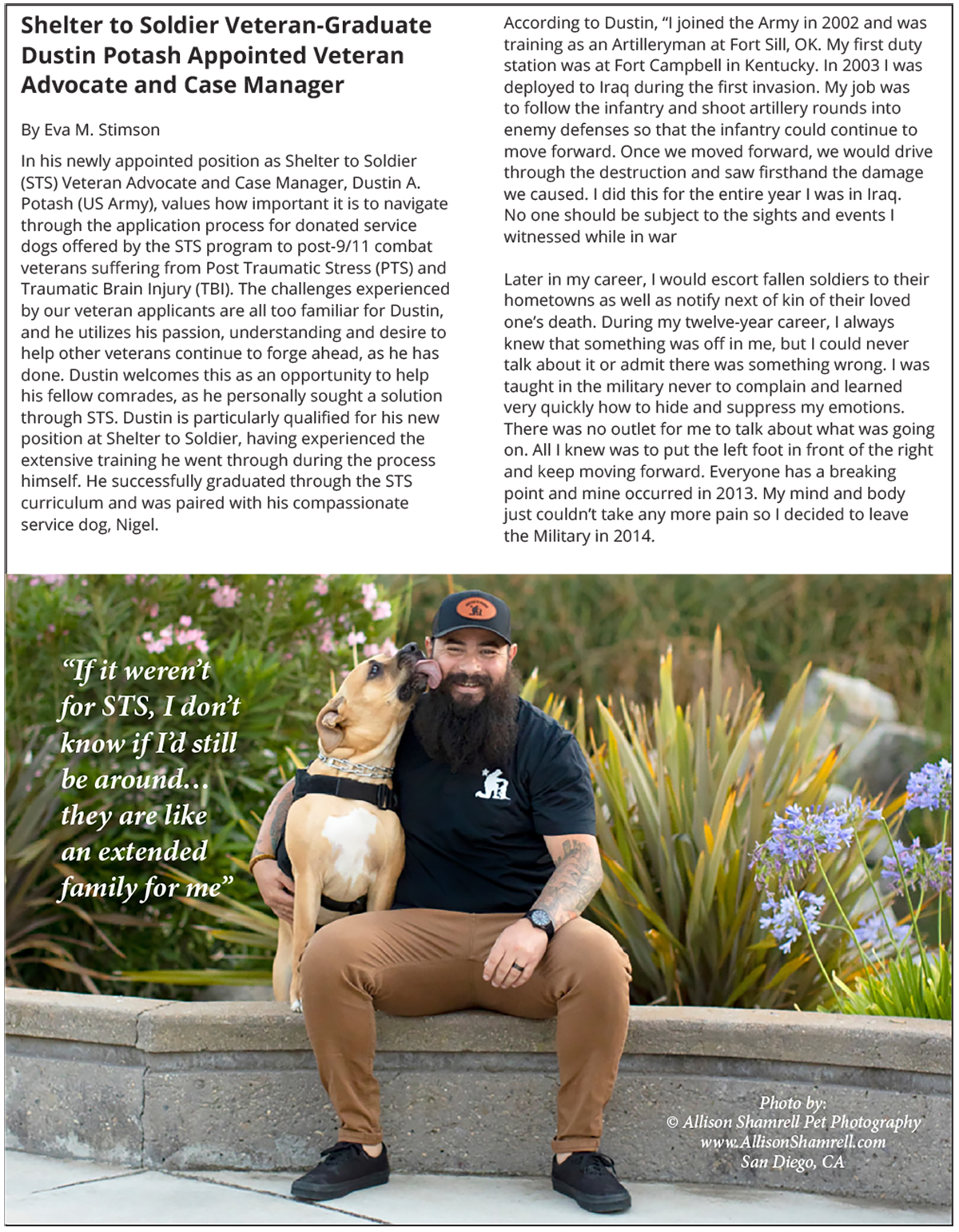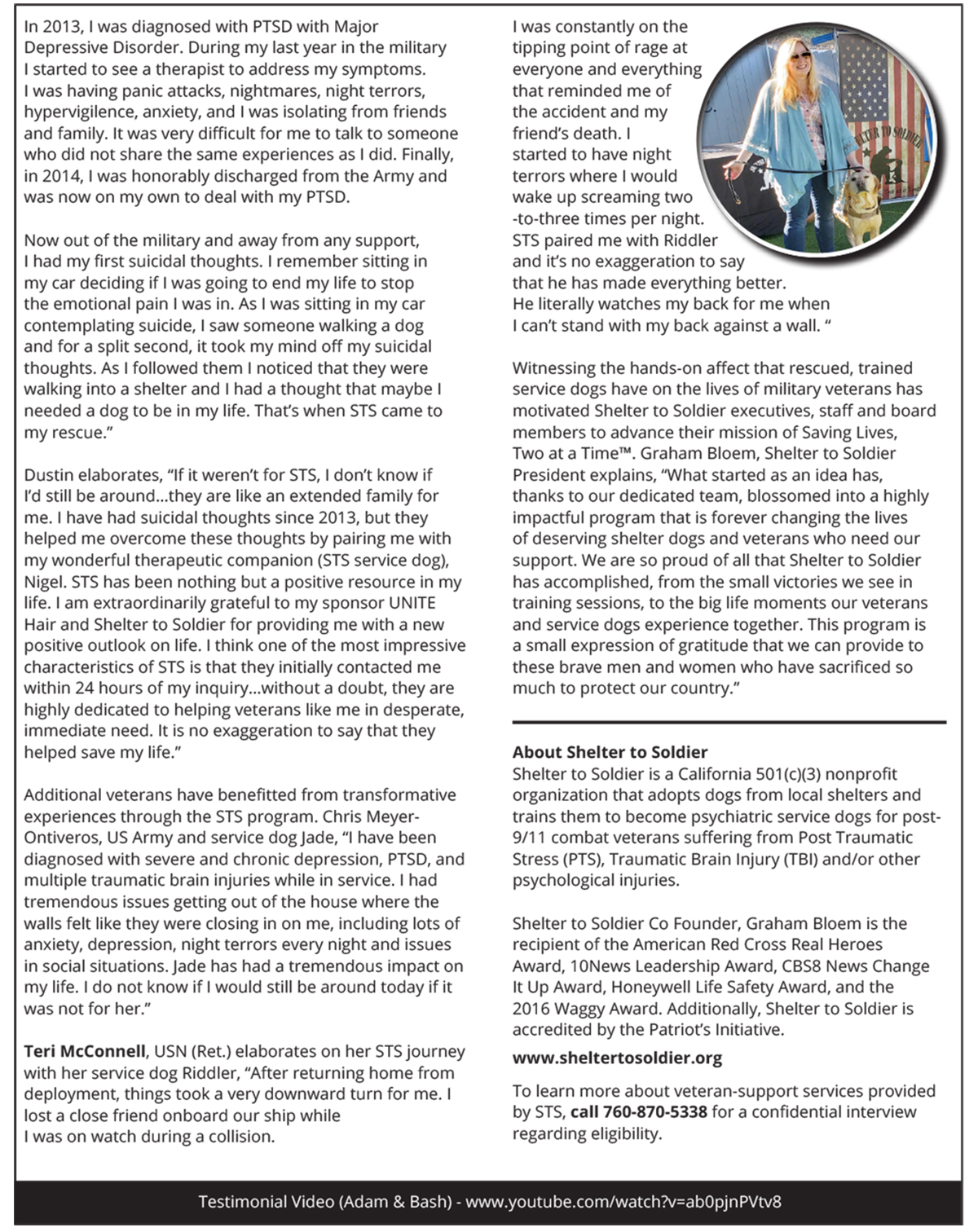 Shelter to Soldier Co Founder, Graham Bloem is the recipient of the American Red Cross Real Heroes Award, 10News Leadership Award, CBS8 News Change It Up Award, Honeywell Life Safety Award, and the 2016 Waggy Award. Additionally, Shelter to Soldier is accredited by the Patriot's Initiative.
To learn more about veteran-support services provided by STS, call 760-870-5338 for a confidential interview regarding eligibility.
About Shelter to Soldier
Shelter to Soldier is a California 501(c)(3) nonprofit organization that adopts dogs from local shelters and trains them to become psychiatric service dogs for post-9/11 combat veterans suffering from Post Traumatic Stress (PTS), Traumatic Brain Injury (TBI) and/or other psychological injuries.
See direct link to issue >
Homeland Magazine August 2021