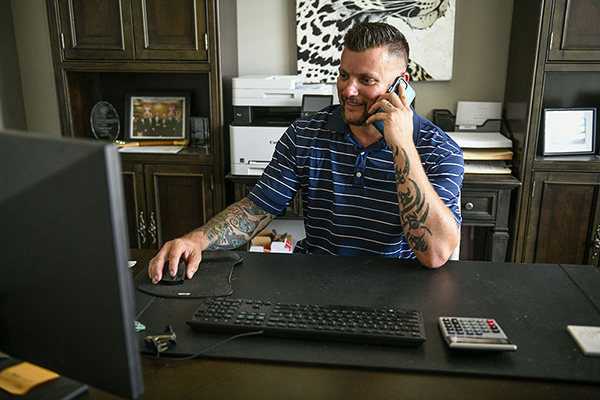 Warrior Manages PTSD and Overcomes Invisible Wounds of War
Sean Karpf is a husband, father, brother, son, business owner, and loving friend. He is also a veteran who manages post-traumatic stress disorder (PTSD).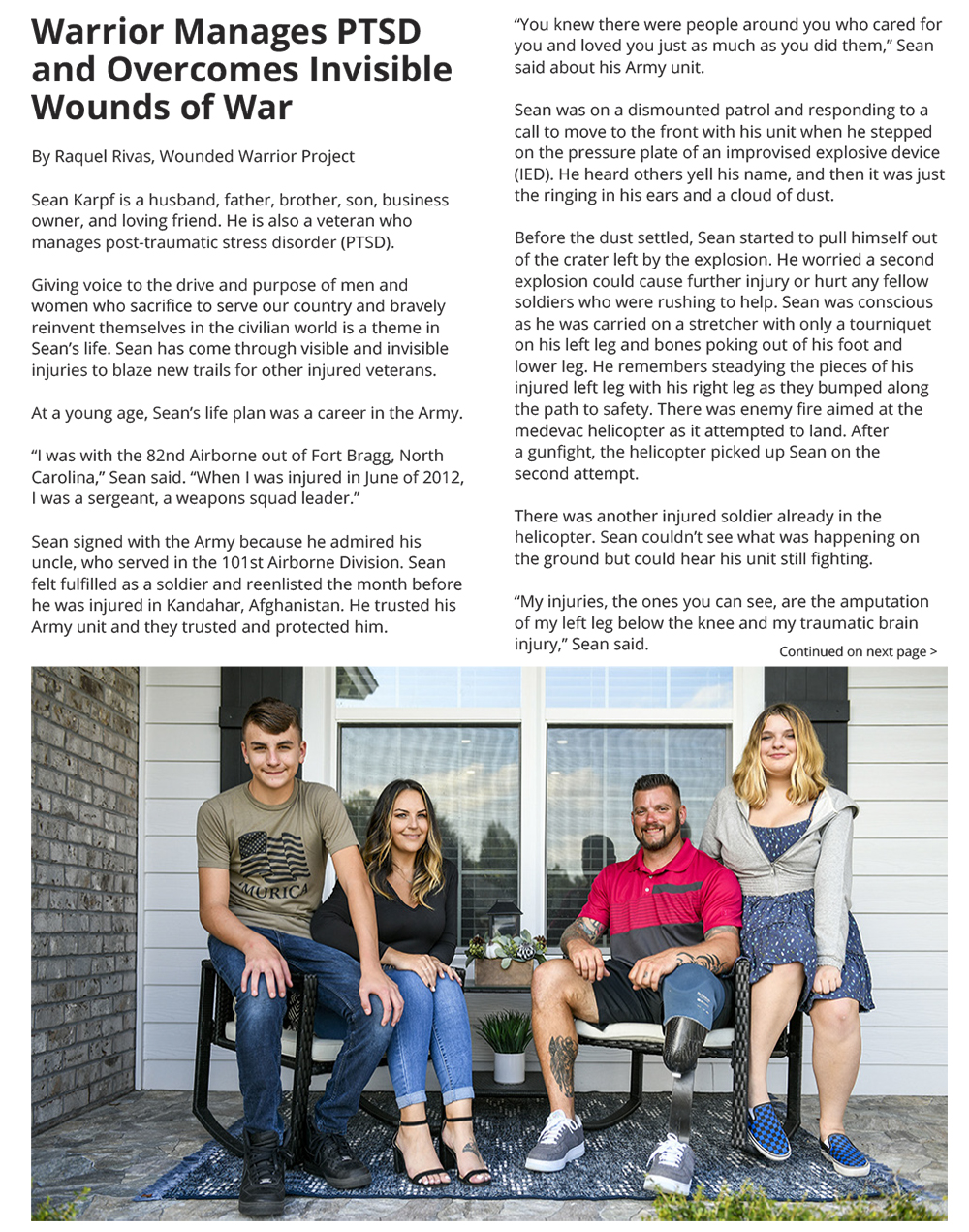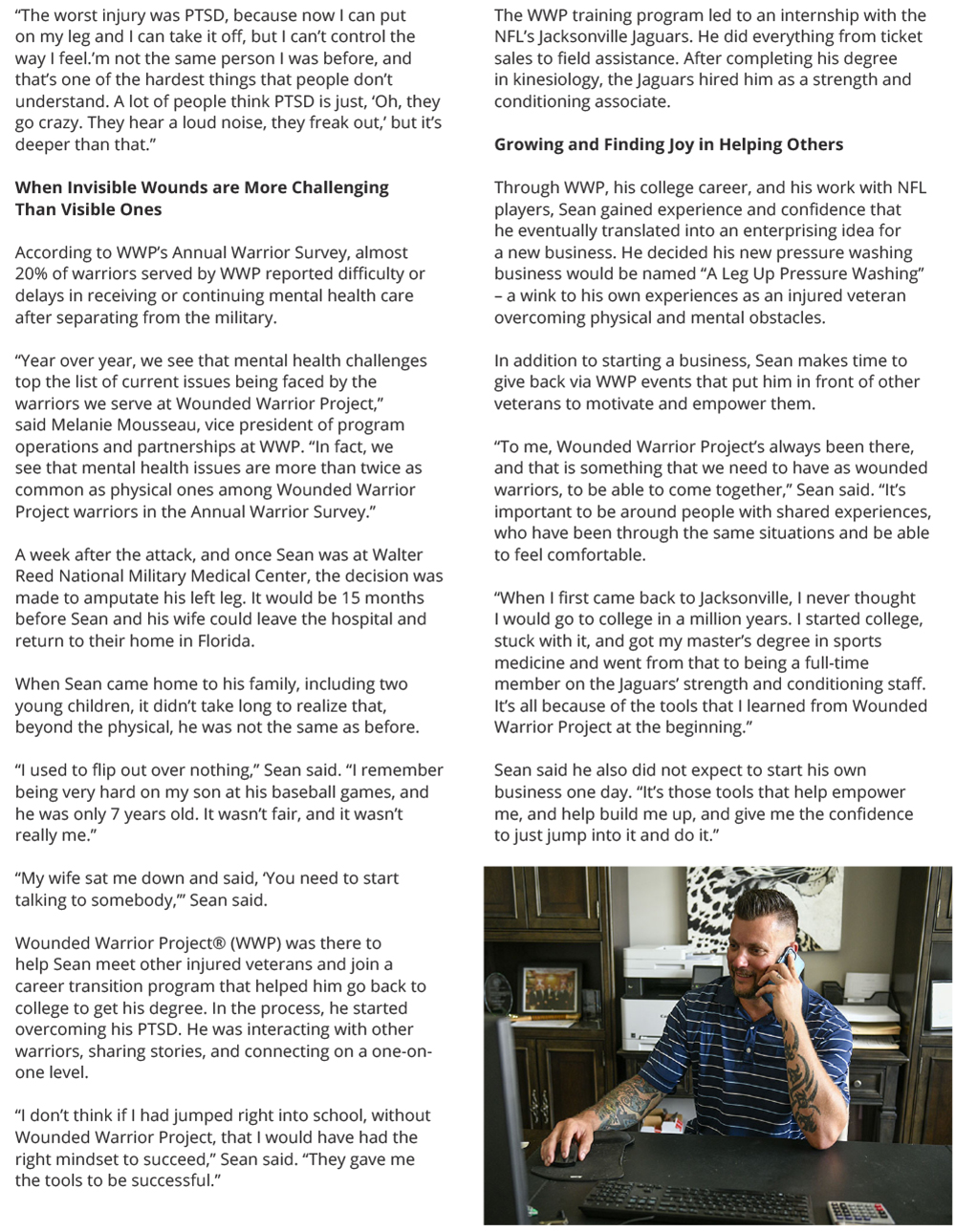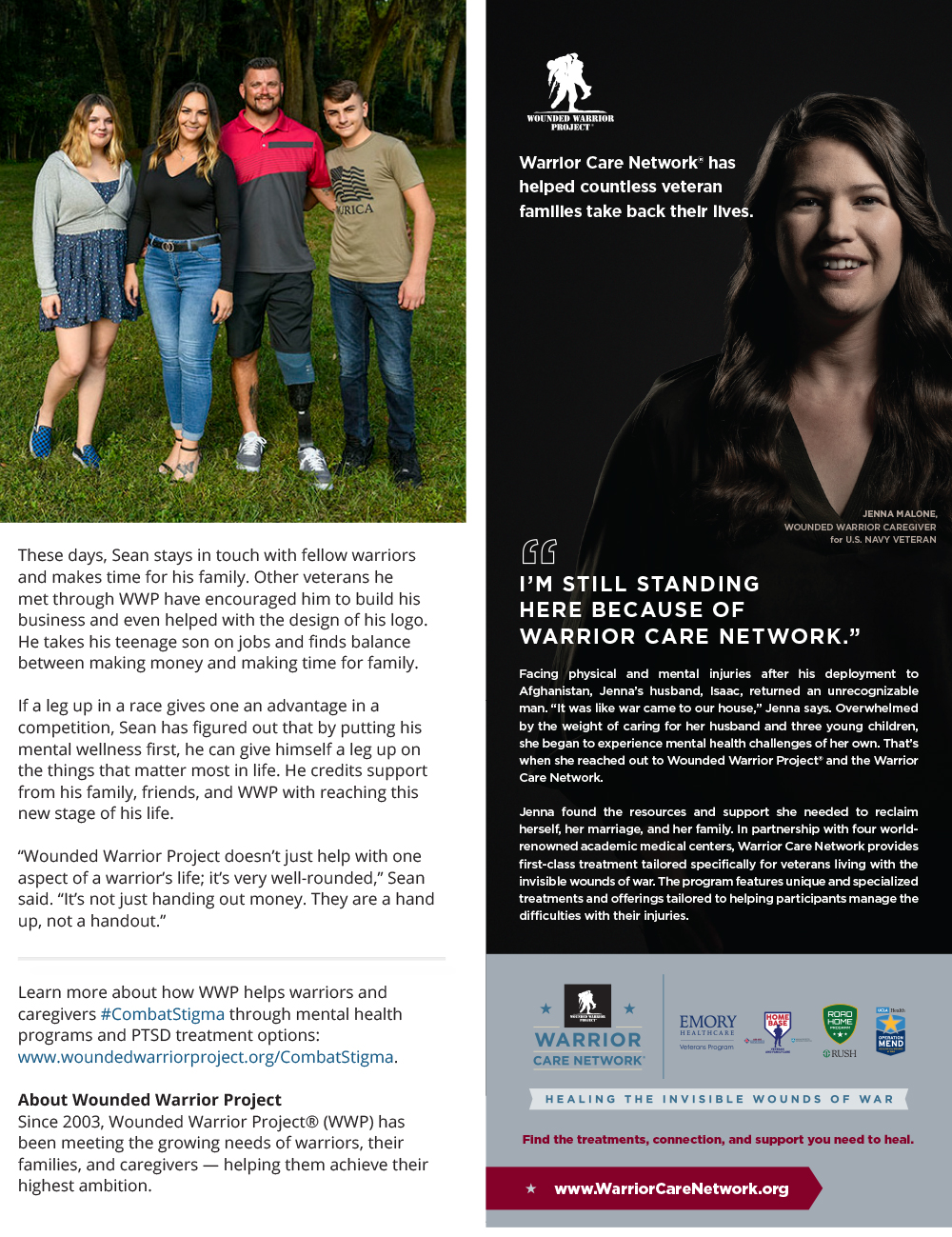 Learn more about how WWP helps warriors and caregivers #CombatStigma through mental health programs and PTSD treatment options: www.woundedwarriorproject.org/CombatStigma.
About Wounded Warrior Project
Since 2003, Wounded Warrior Project® (WWP) has been meeting the growing needs of warriors, their families, and caregivers — helping them achieve their highest ambition.
https://newsroom.woundedwarriorproject.org/
See direct link to article >
Homeland Magazine – June 2022 (Page 13-15)