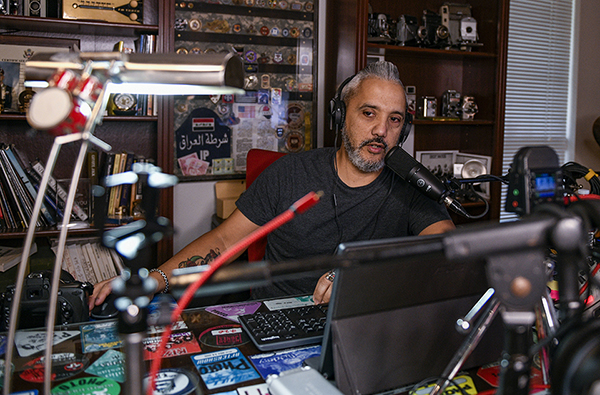 When Music Speaks: Warrior Picks Up the Beat Again After Traumatic Brain Injury.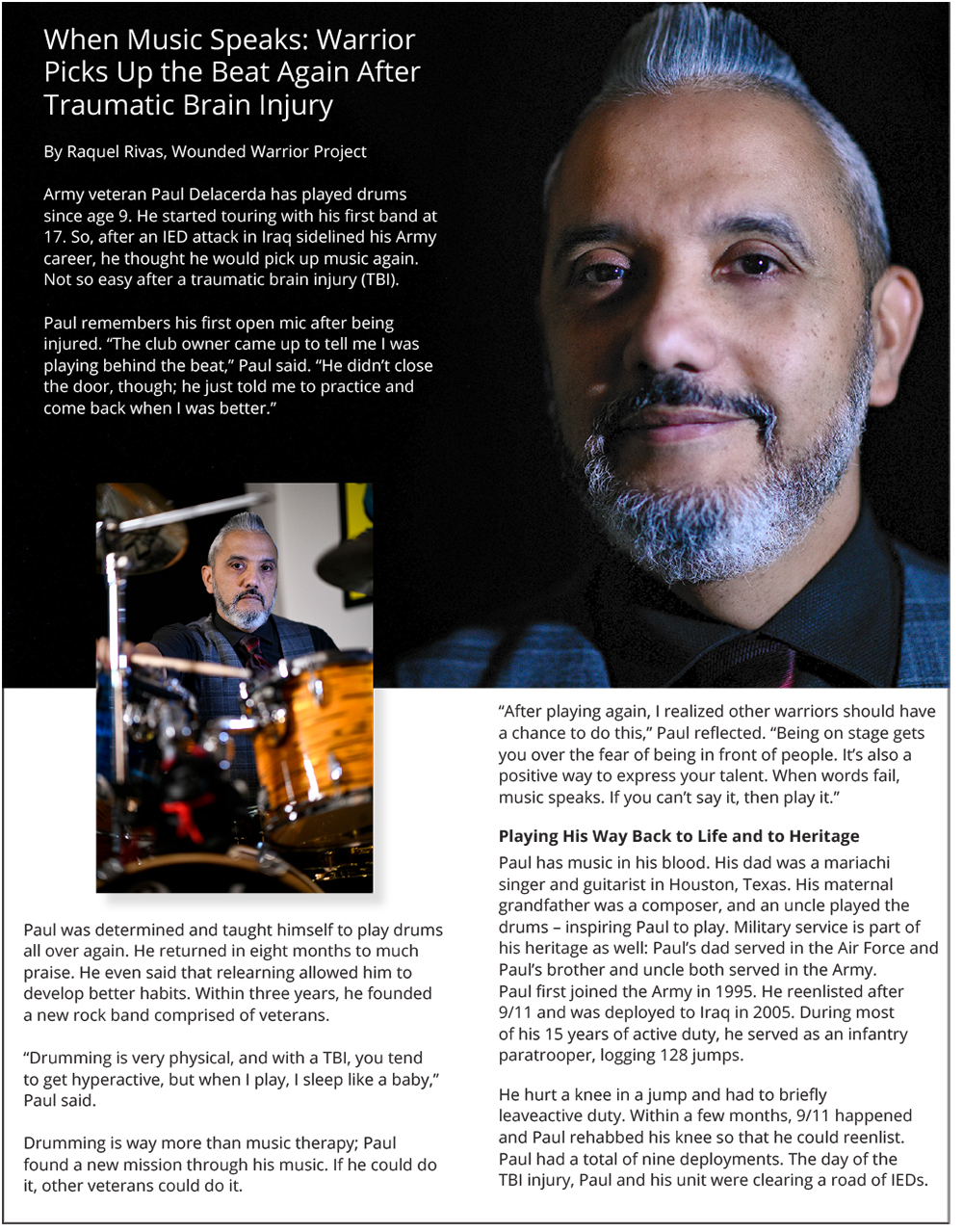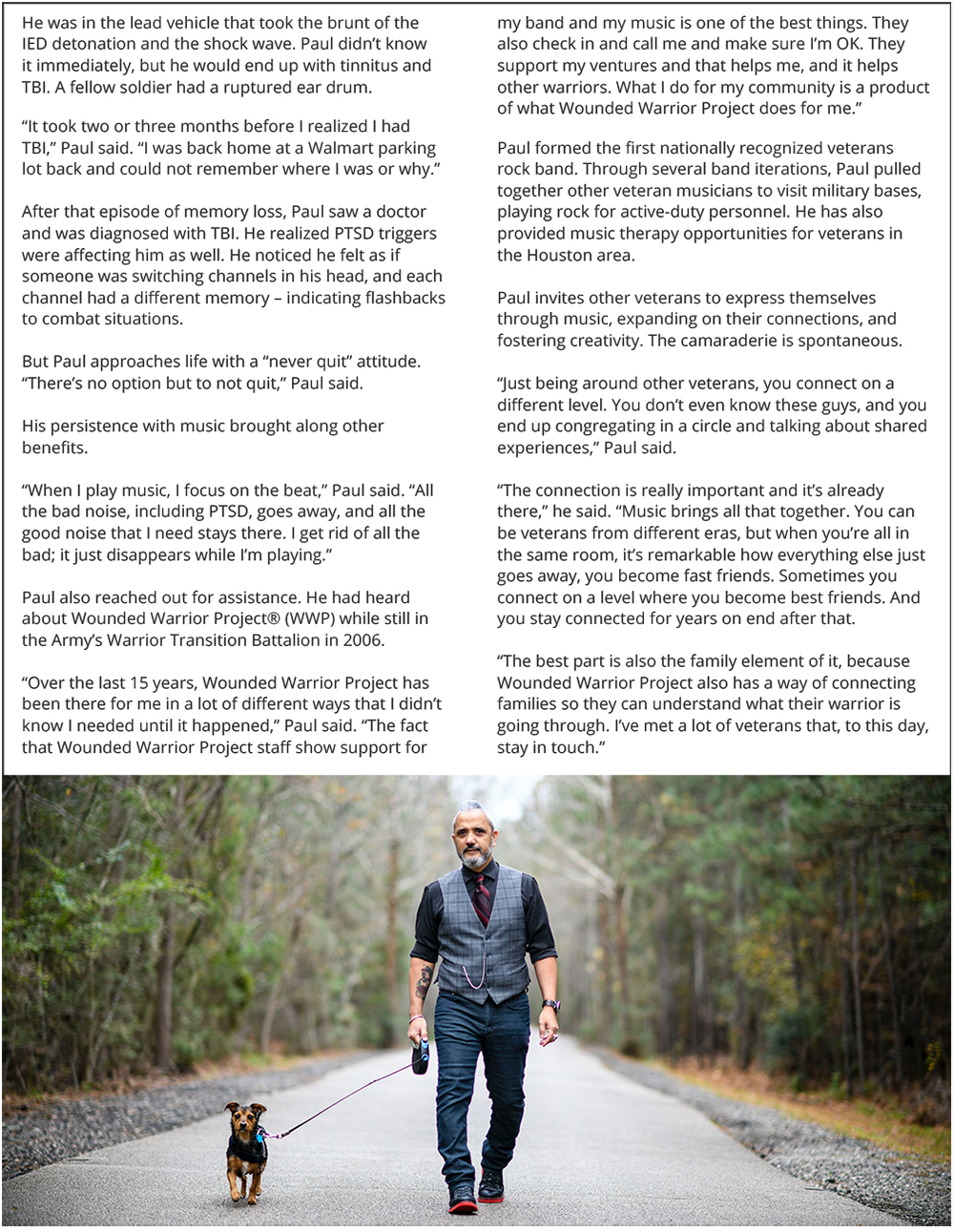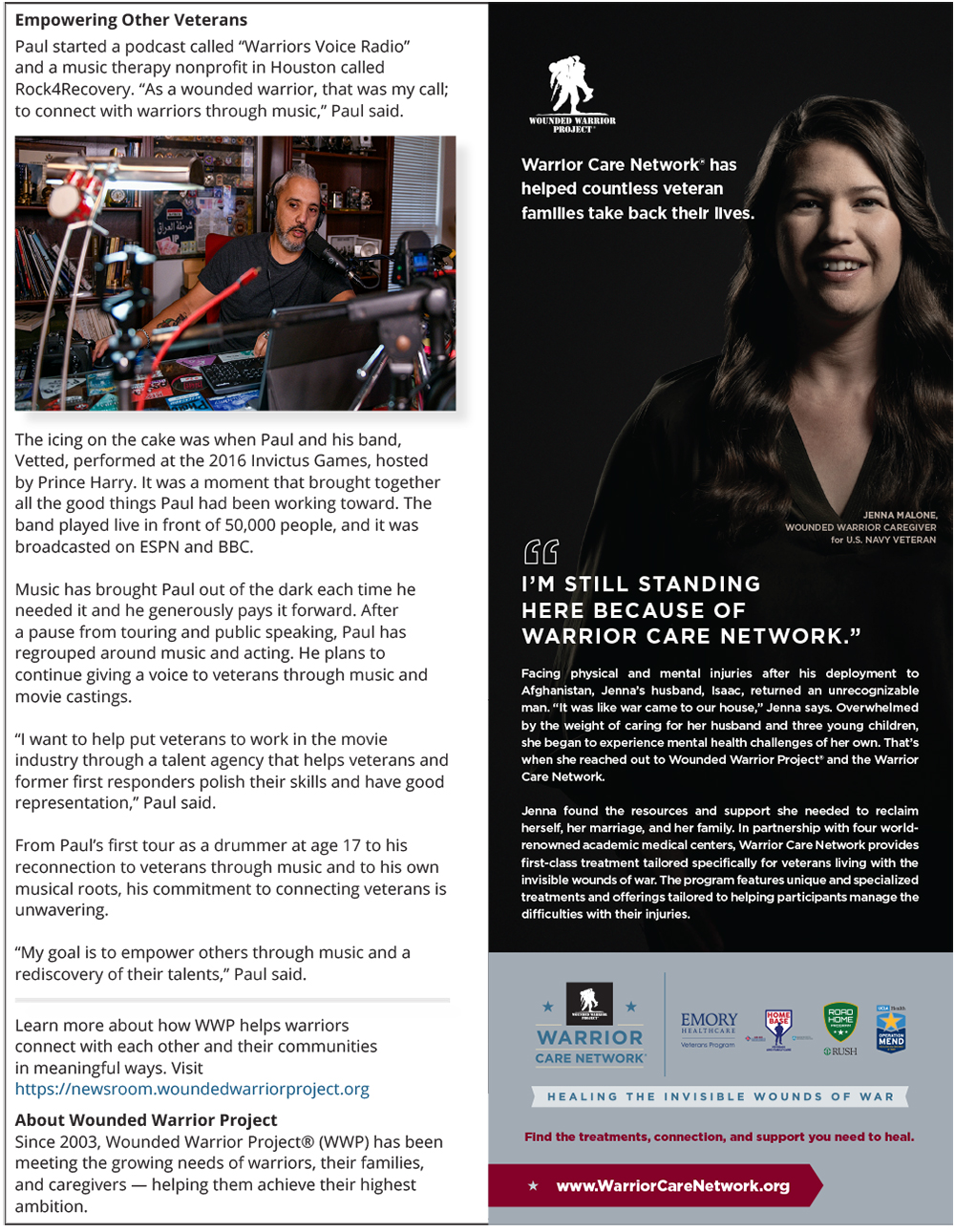 Learn more about how WWP helps warriors connect with each other and their communities in meaningful ways. Visit https://newsroom.woundedwarriorproject.org
About Wounded Warrior Project
Since 2003, Wounded Warrior Project® (WWP) has been meeting the growing needs of warriors, their families, and caregivers — helping them achieve their highest ambition.
See direct link to article >
Homeland Magazine – July 2022 (Page 19-21)